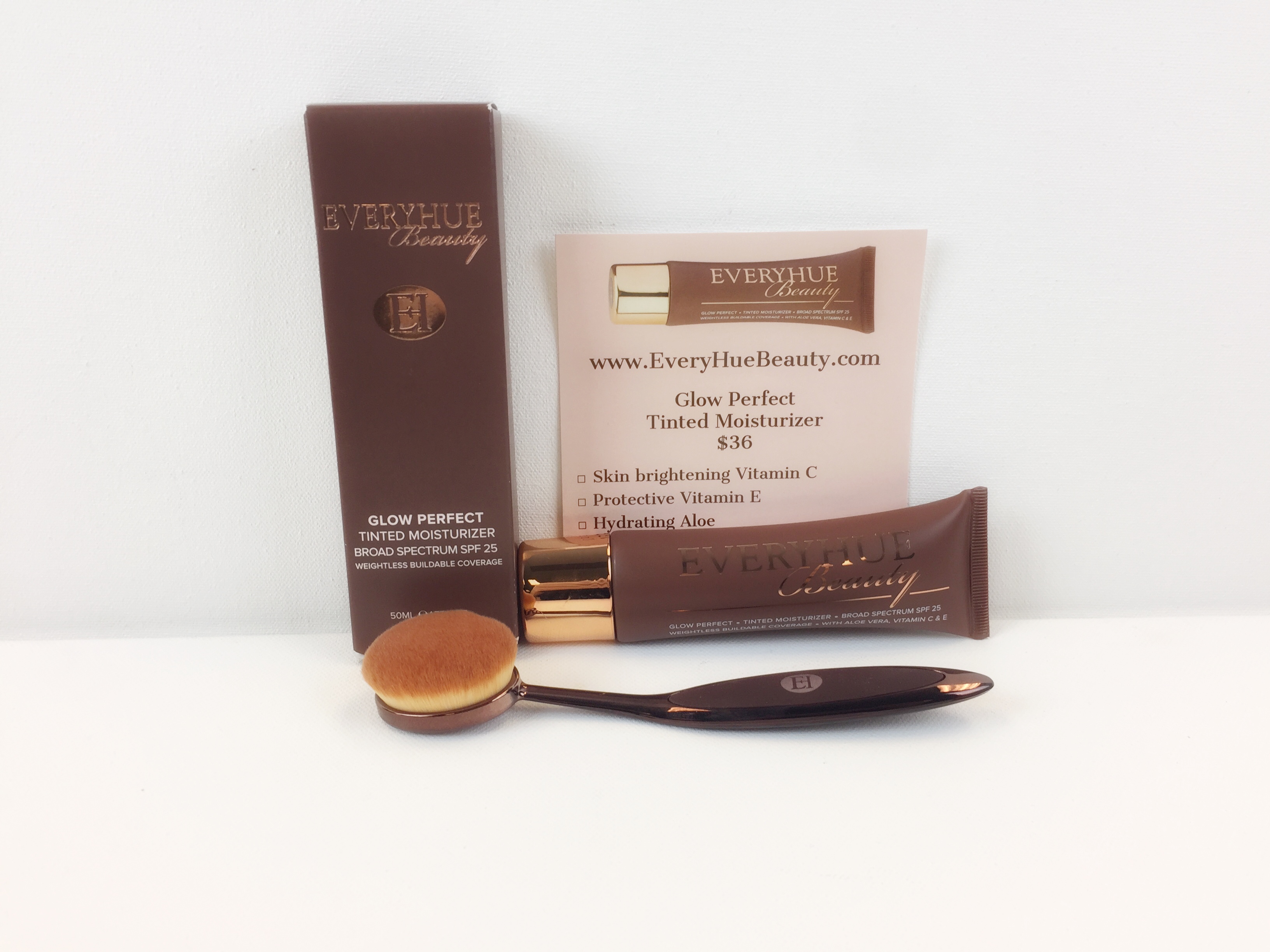 Hi beauties!
Today's post is about Real Housewives of Potomac superstar's Gizelle Bryant's newly launched makeup brand, Everyhue Beauty, specially crafted for multi-ethnic women.
The 12 shade range begins with the darkest hues at first and progressively gets lighter. The brand offers 10 tinted moisturizer colors for ladies with brown skin and two shades for fair skinned women along with Beauty sponges and Foundation Brushes.
REVIEW:
I've been using the EveryHue Beauty Glow Perfect Tinted Moisturizer and foundation brush for quite some time now and I absolutely love them!
The shade that I got for me is color #11, a color for women with fair skin and pale undertones. I've had many experiences of buying makeup that I believed I looked good in till I went into the natural light and instantly saw where my make-up streaks ended and the natural complexion started. Everything was either too orange, or pale or dark. But thanks to these beauties, I've finally a hue for made just for me!
These multi-taskers by Giselle Bryant combine moisturizer and foundation flawlessly, reducing the need for any time-consuming makeup layering and allowing me to get ready in a jiffy. The product comes with a buildable weightless formula, finished with a velvety satin texture, perfect for keeping the skin supple and glowing, enhancing its natural radiance at the same time.
I prefer weightless moisturizing tints over foundations any day for a minimal natural makeup look and this product gives me all the coverage that I need. The tinted moisturizer is rich in skin nourishing, lightweight antioxidant including Vitamin E, Vitamin C, and aloe, to give the skin a polished feel while also reducing dark spots and fine lines.
It also contains protective sunscreen ingredients (SPF 25), without making my skin dry or flaky – and has become my favorite go-to makeup staple before stepping-out. The foundation brush is fantastic and blends the tint incredibly well.
Buy here: https://www.everyhuebeauty.com/