Product Review
Hey, lovelies! I'm so eager to share one of the amazing accessories I got in my FabFitFun box. FabFitFun is a seasonal subscription box that includes a variety of goodies worth $200+ for beauty holics like us. Right after I got my hands on the gorgeous pearl ring by ERTH, I couldn't resist sharing my experience with my girl gang. Read on as I'm going to reveal the mysterious ring.
About ERTH
Founded in 2016, ERTH has its origins in California. It's Nicole Trunfio's jewelry line that ranges from earrings to body chains and has received praise from models like Gigi Hadid and Kendall Jenner.
My Take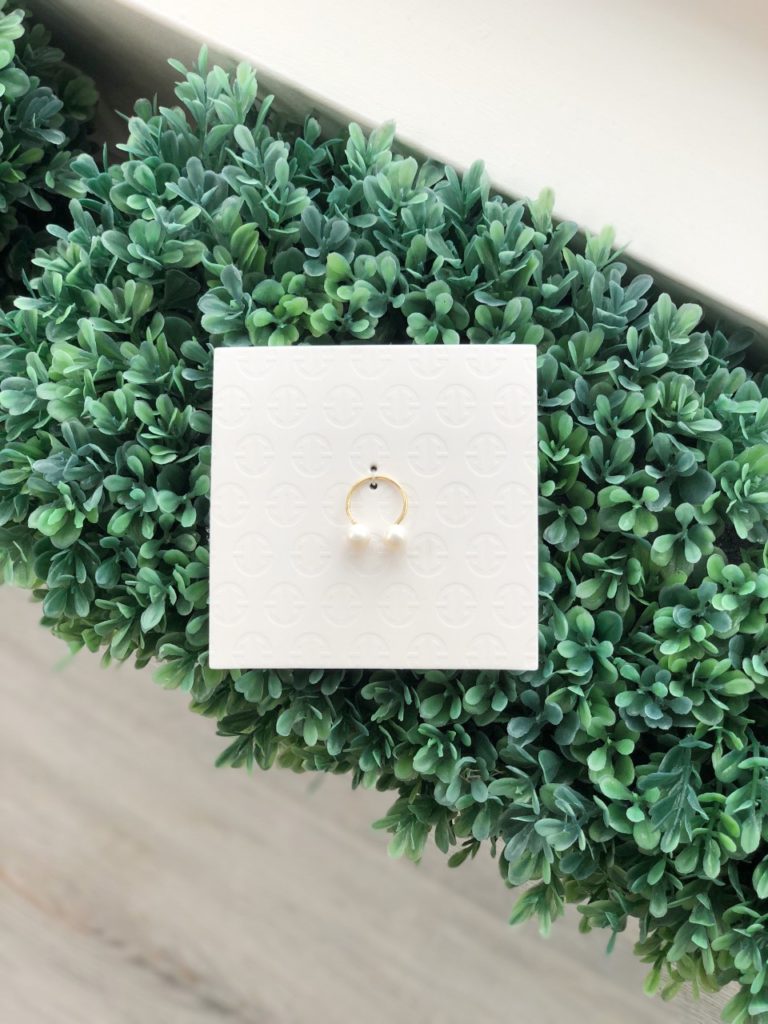 As soon as I unpacked the ring and wore it, I instantly fell in love with it. I love how the ring compliments my hand and how stunning the pearls look. ERTH has definitely come up with a unique yet simple concept when it comes to the design of the ring. I wear it to different occasions and receive compliments all the time. It's classy and definitely a must-have!
Features
ErthTu YYo ring is a 14k gold-plated ring that has a brass metal base, embellished with two gorgeous freshwater pearls and has an ethereal design. The ring can fit comfortably as it's adjustable, but also comes in various sizes to suit your needs. The retail price of the ring is $55, which is slightly pricey considering the simple design but it isn't a bad deal.
Final Verdict
I absolutely love my "you and I" ring because you can casually wear it and it goes well with every outfit. However, the ring does require extra care and polishing since the pearls can catch the dirt. All in all, it's my favorite eye candy jewelry.