What an amazing show for Delray Beach Fashion Week! Most of you may have saw my faves on IG, FB, and Snapchat but I wanted to also include my picks here on my blog before everyone goes to New York Fashion Week!
Thank you to the DDA for having me and providing an opportunity for my friends and Keiser University Athletes!
Opening night was a show of evening wear. Here are a couple of looks that were stand outs for me.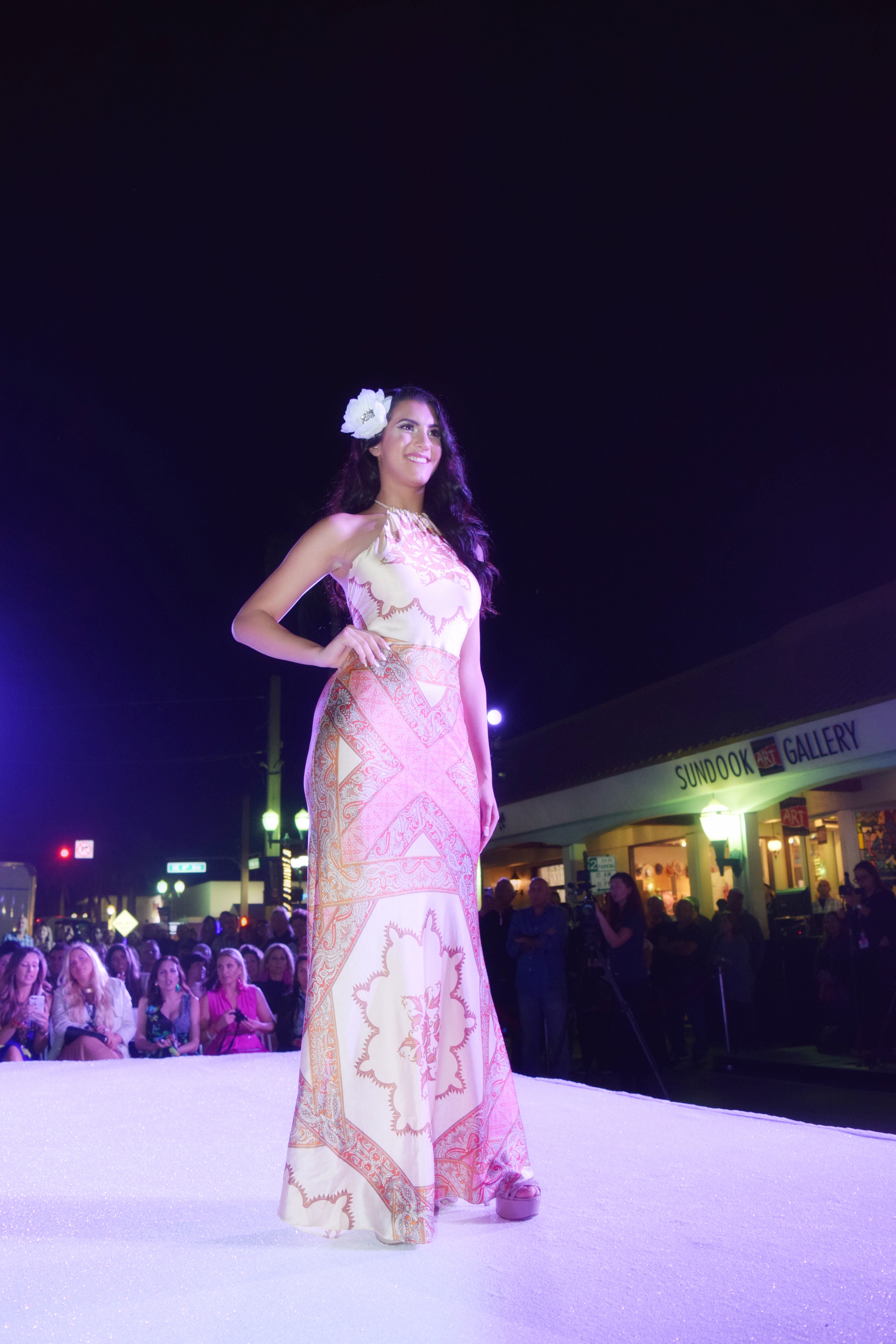 Love this dress as it would be great for the beach, for a wedding, or a garden party! The neckline as well as where the patterns hits really compliments her height and body type. Simply gorgeous and would love to have in my closet! This stunner is from Roxy LuLu.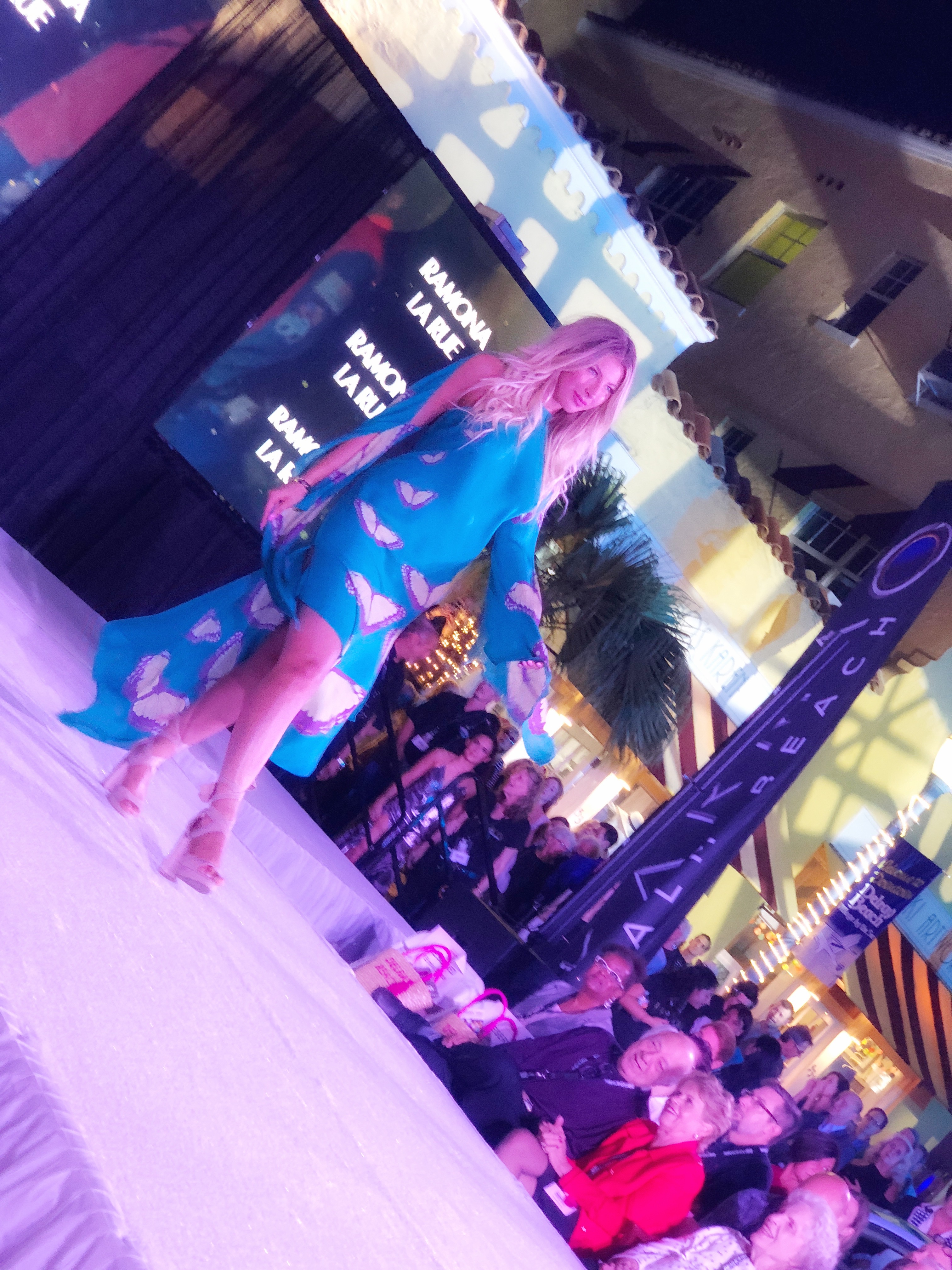 My 2nd pick of the evening is this lovely that also has a halter neckline with arm cutouts and high-low dress. The color is vibrant with accents of pink in the butterfly's. What makes this so versatile is that it's fancy enough for a party or a cocktail event and you can wear heels or wedges, or just wear this to the beach with some rhinestone accented flip flops.
You can buy this locally here in Delray Beach on Atlantic Ave. at Ramona LaRue.
The 2nd evening of Fashion was held at the Arts Garage in the heart of Downtown Delray. Here is my favorite collection.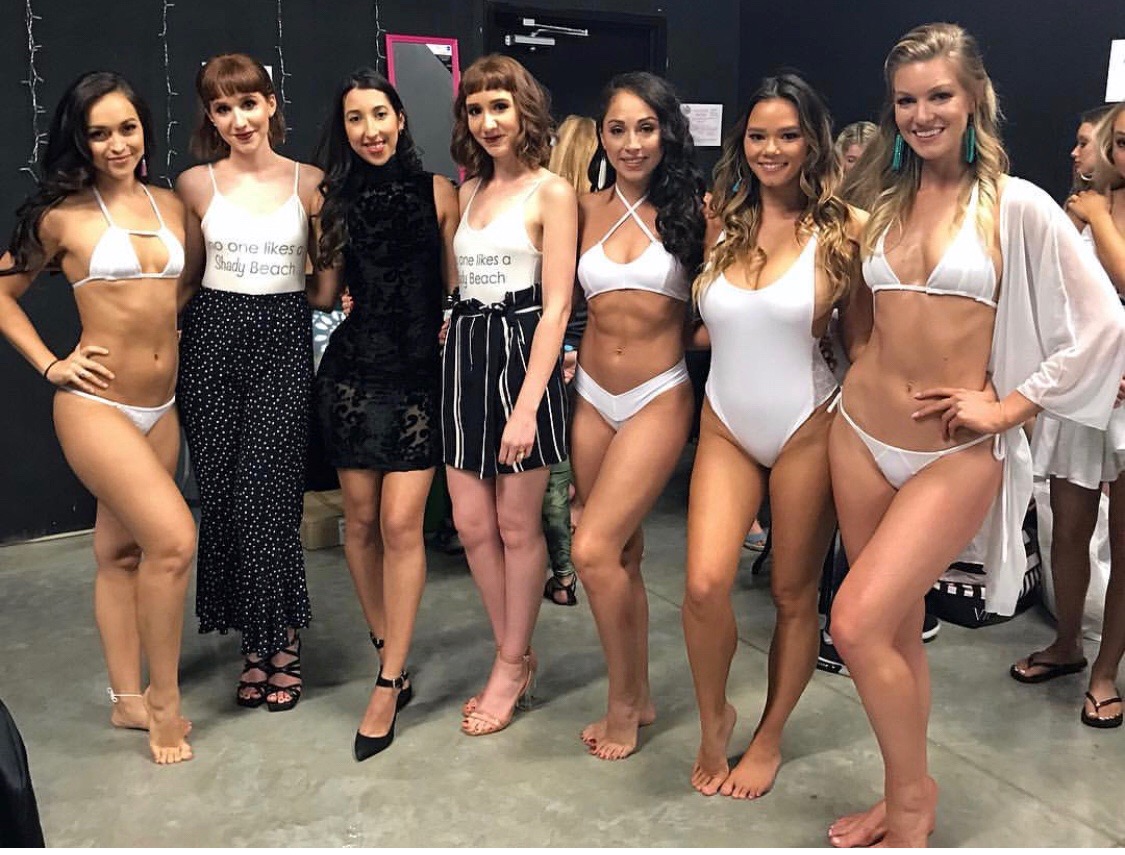 The Sandy Shoppe has this new bridal collection of swim suits and they are fabulous! This designer has something for every type of bride. There is a number of styles to fit your fashion sense and body type.
Even if you are not a bride, these suits are pretty for any beach occasion! Vegas pool party and/or for a GIRLS TRIP! Make sure to check out this store this season.
The 3rd day of fashion took place at CHE!!!! Restaurant on the intracoastal off of Atlantic Ave.
First let's give a shout out to Suzanne Boyd! Gurrlll you are looking amazing and so awesome to see you again at Delray Fashion WeeK!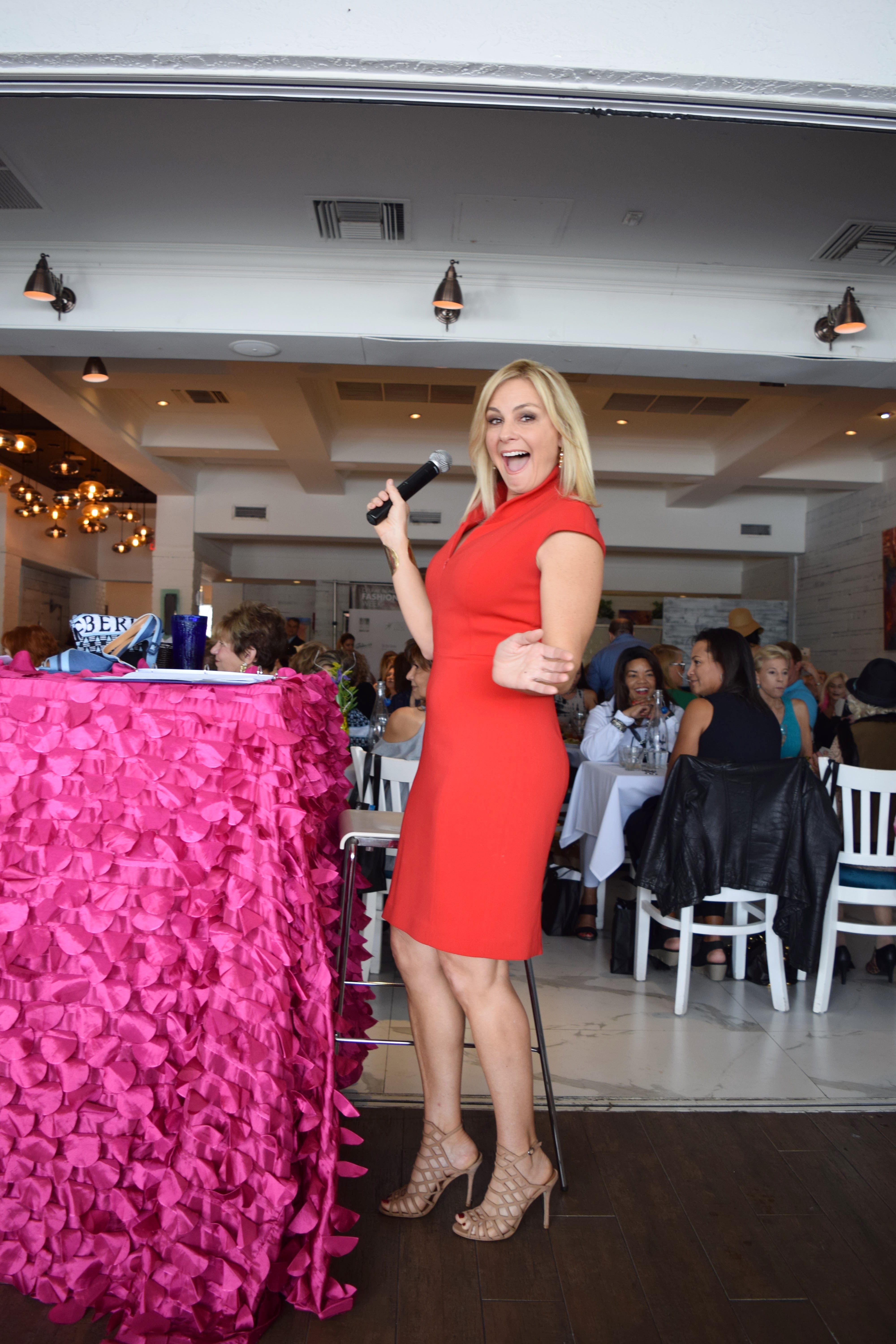 Here are my favorites from the luncheon:)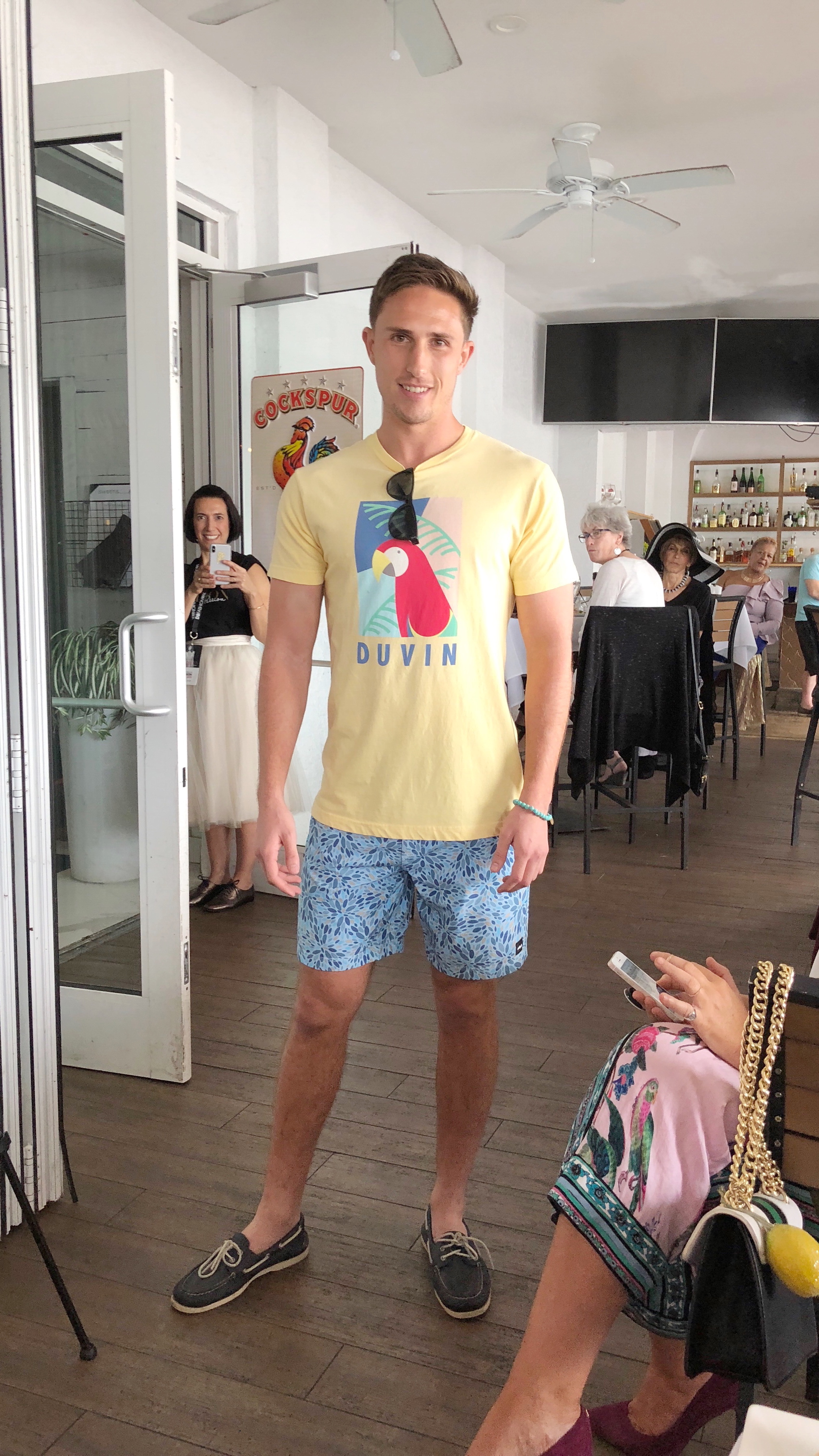 Mr. Matt is in gear from The Drop In Surf Shop. The colors for this look is fun, vibrant, and comfortable. Great for the beach, the boat, the resort, or the pool. Love it!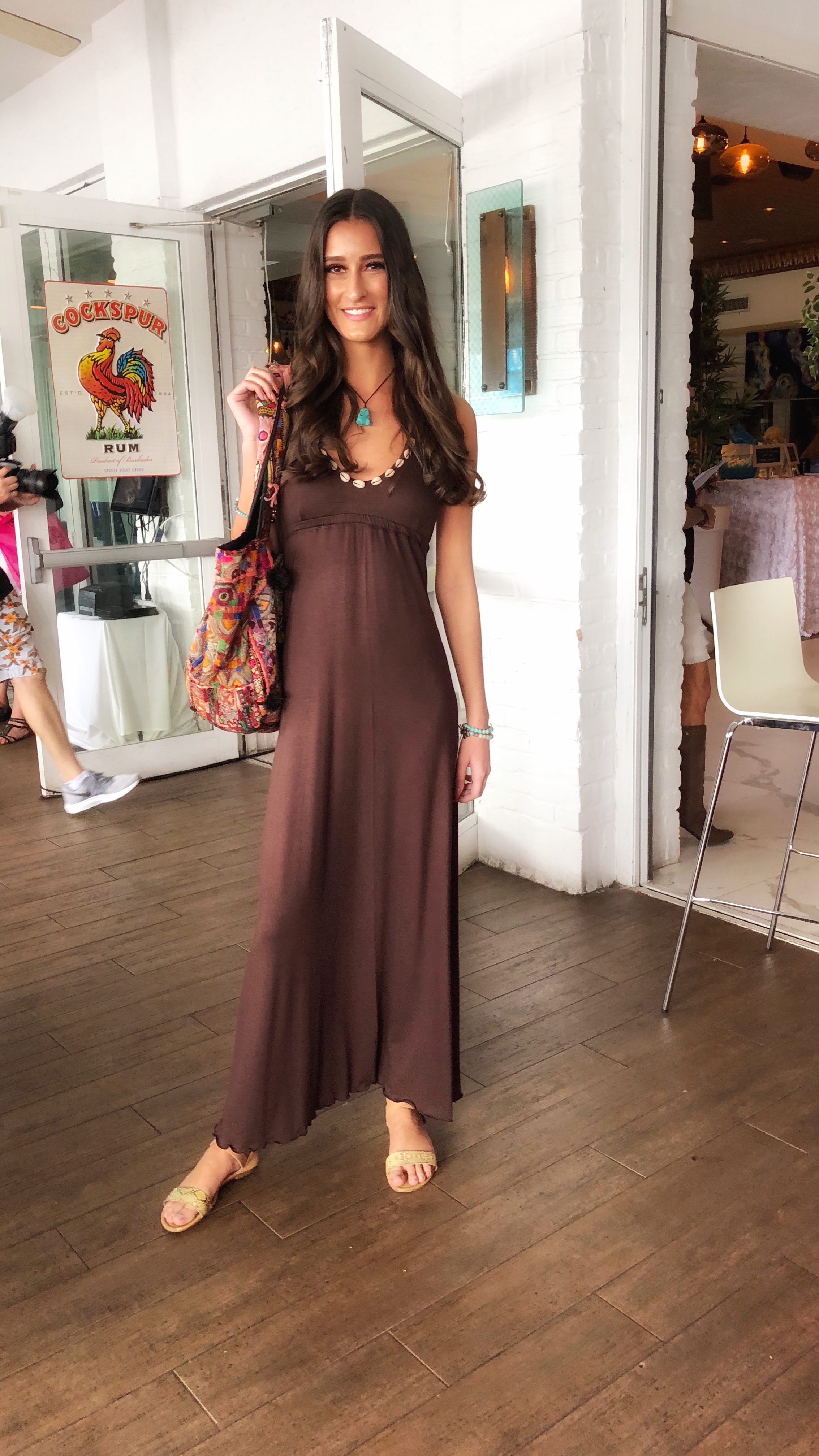 Kayla has on a maxi dress in chocolate and has a shell embellished neckline along with fun accessories. Buy it at The Drop In Surf Shop!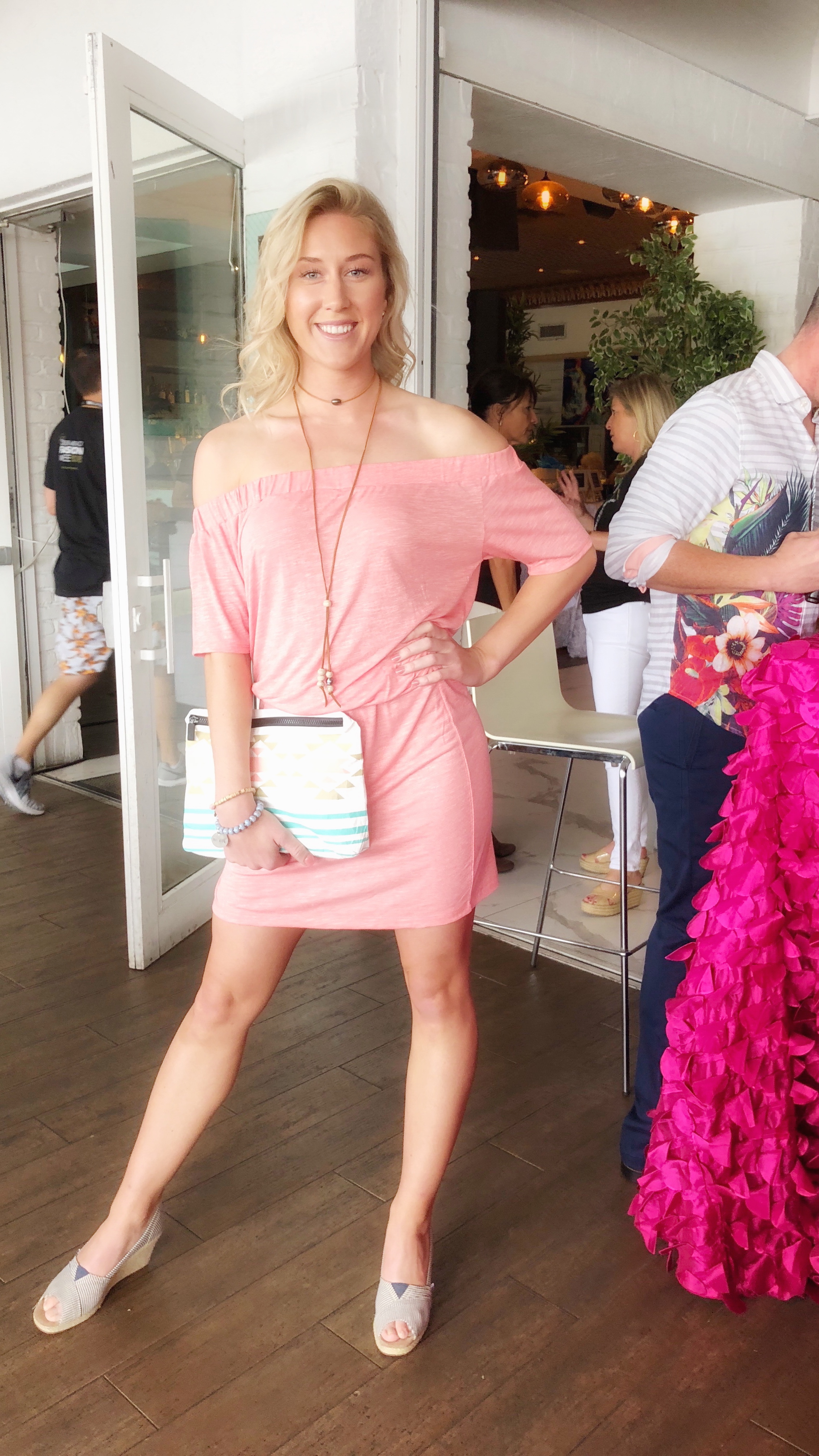 Another looker here is Hedda in a strapless dress and fun accessories. She's ready for a date, for the beach, or for a luncheon with her girlfriends! Love the simplicity, the color is complimentary to her hair style and the glow of her skin, and the tribal clutch tops off the look. This outfit is also available at The Drop in Surf Shop!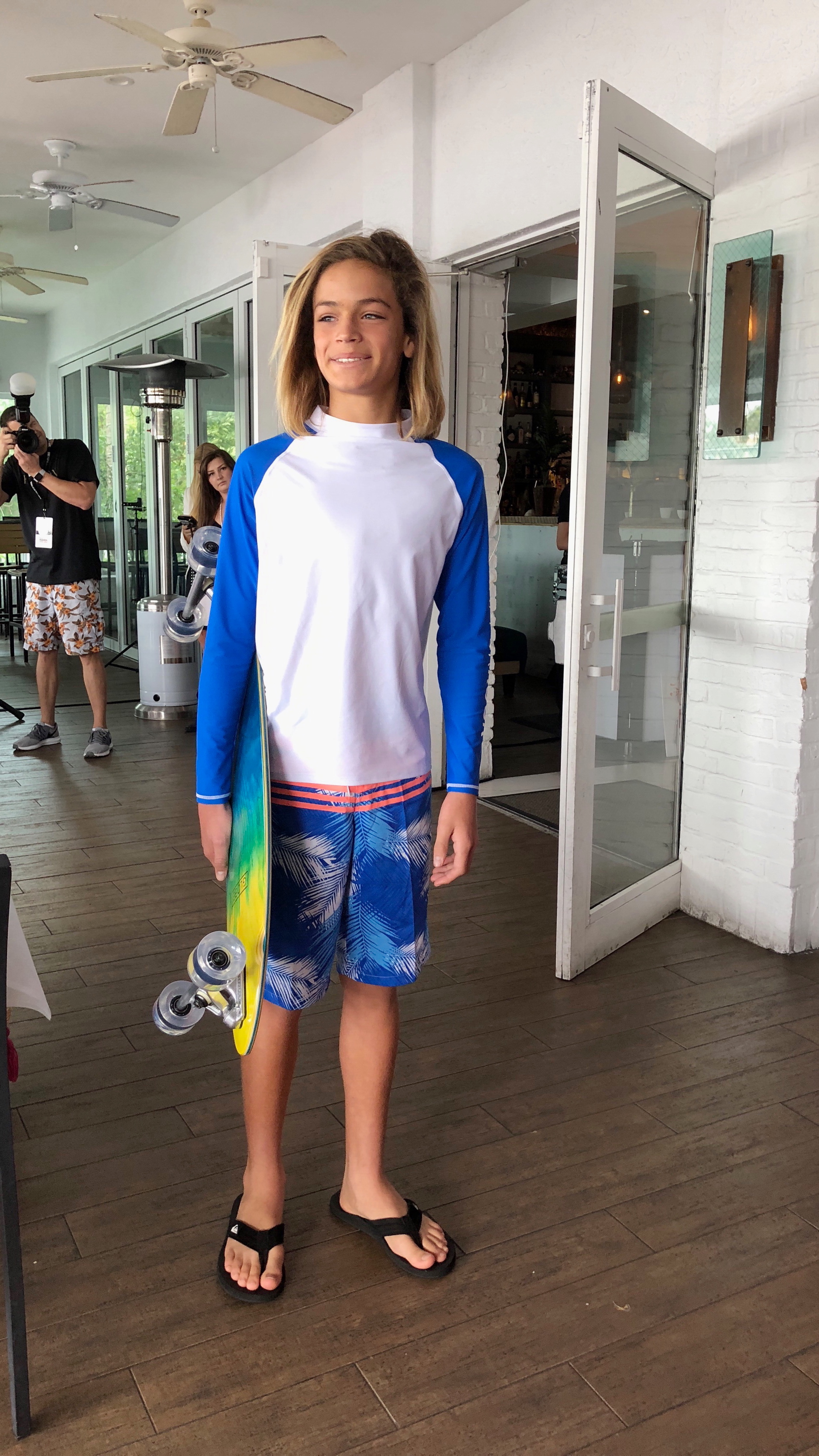 Patrick is in a rash guard and board shorts by Snapper Rock which is available at The Drop In Surf Shop. This is an easy look for kids as it's colorful and comfortable so they can skateboard, swim, and/or surf in.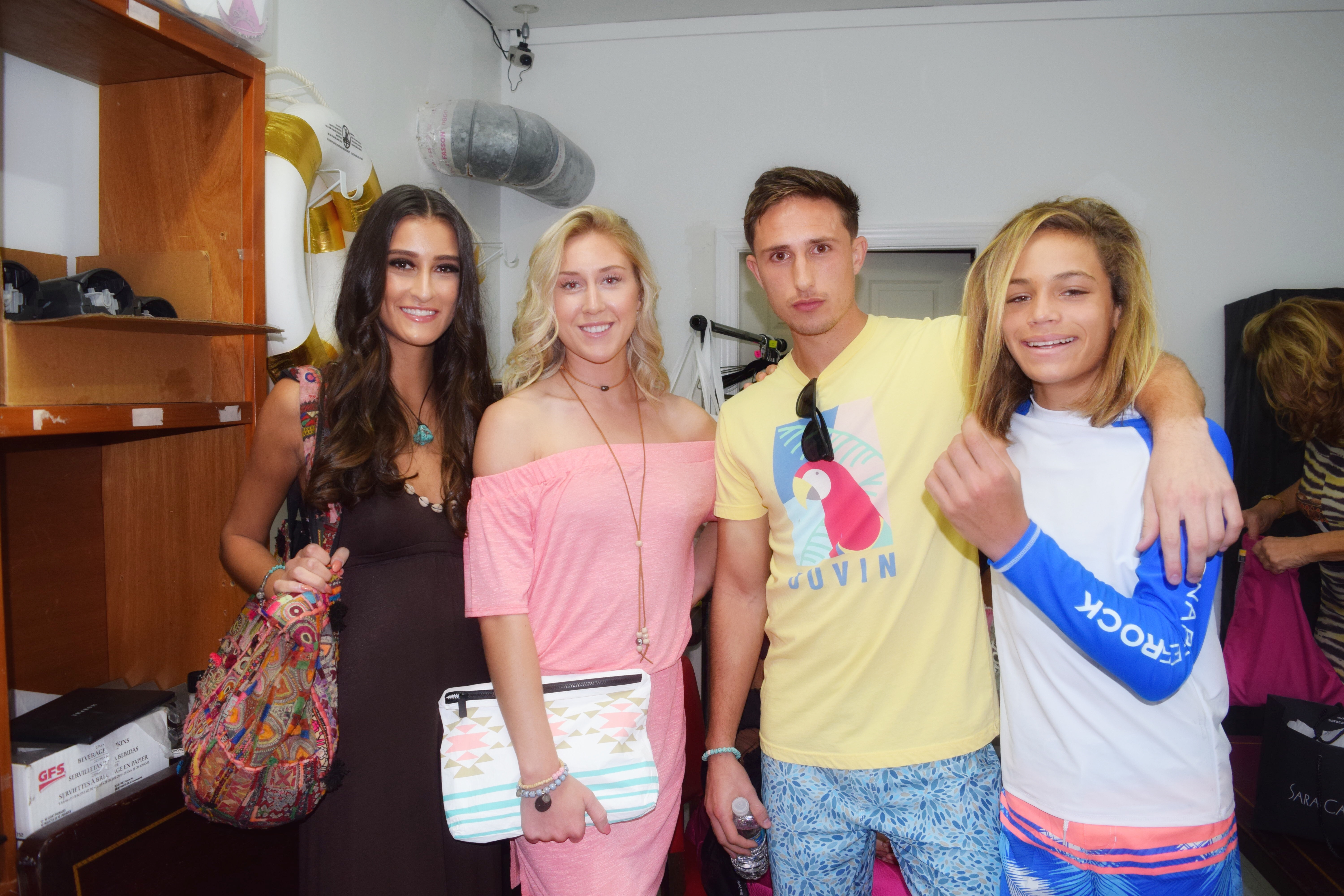 Get easy going fashion for the beach, resort, the boat, for swim, and for surfing at The Drop In Surf Shop. Nice local people from Delray who supports the community!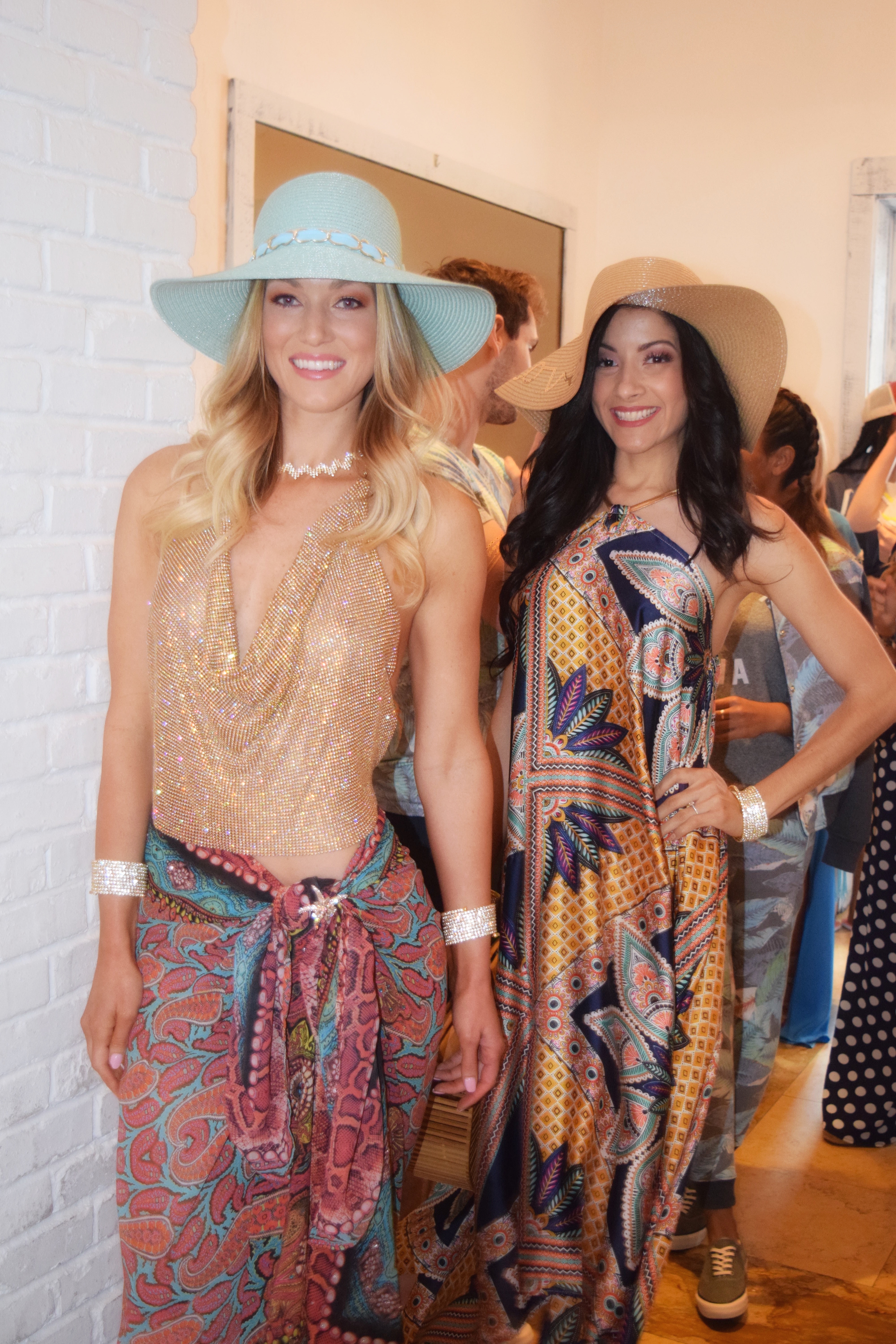 For a fancy time on the beach or for that off the hook Yacht Party, Blings & Things, may have something for you! These two looks are head turners. They are full of the glitz and glam with the ease of resort/beach fashion. Love the combination of the sparkle, the hat, and the flow of fabrics in these two pieces.
The 4th night showcased Swim & Surf Fashion available in Delray Beach.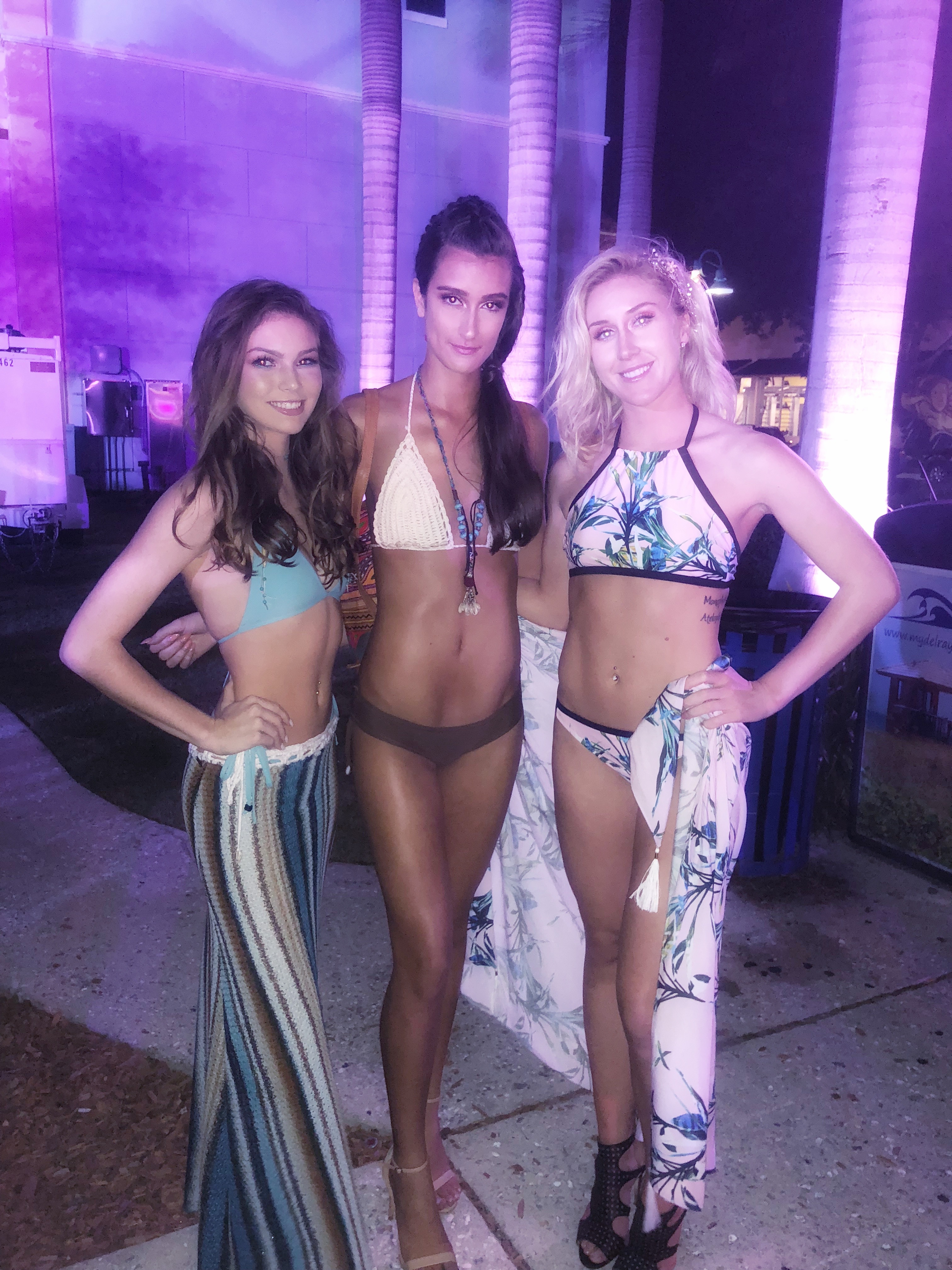 My feature is that of looks from The Drop In Surf Shop. These looks that Lexi, Kayla, and Hedda have on are fabulous for all ages. If you are wanting a surfer girl feel, Lexi's outfit is great for the beach and for paddle boarding. Kayla's look has a bohemian feel with the crocheted triangle top and cheeky bottom. Hedda is in a cute swim suit for that island vacation, for spring break, or for a POOL PARTY! Go to Drop In to check it out!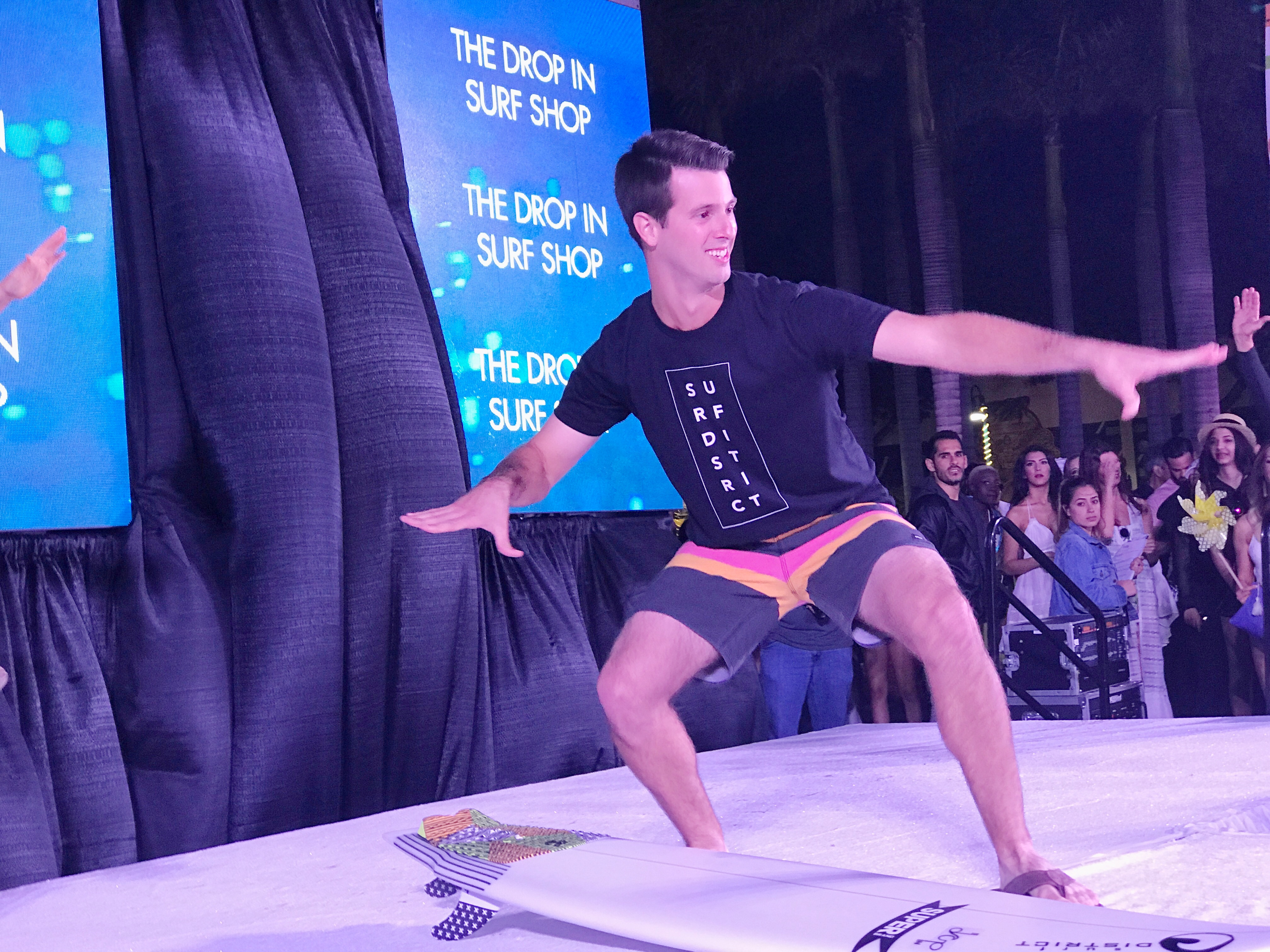 Brent is in a Surf District look. Another easy & comfortable outfit for a surfer, paddle boarder, or just a guy who likes to be swim gear! Fabrics are soft and feels great on your skin. There are a number of choices from Surf District to fit your style. Go check it out at The Drop In Surf Shop!
My last fave of the week is from The Sandy Shoppe.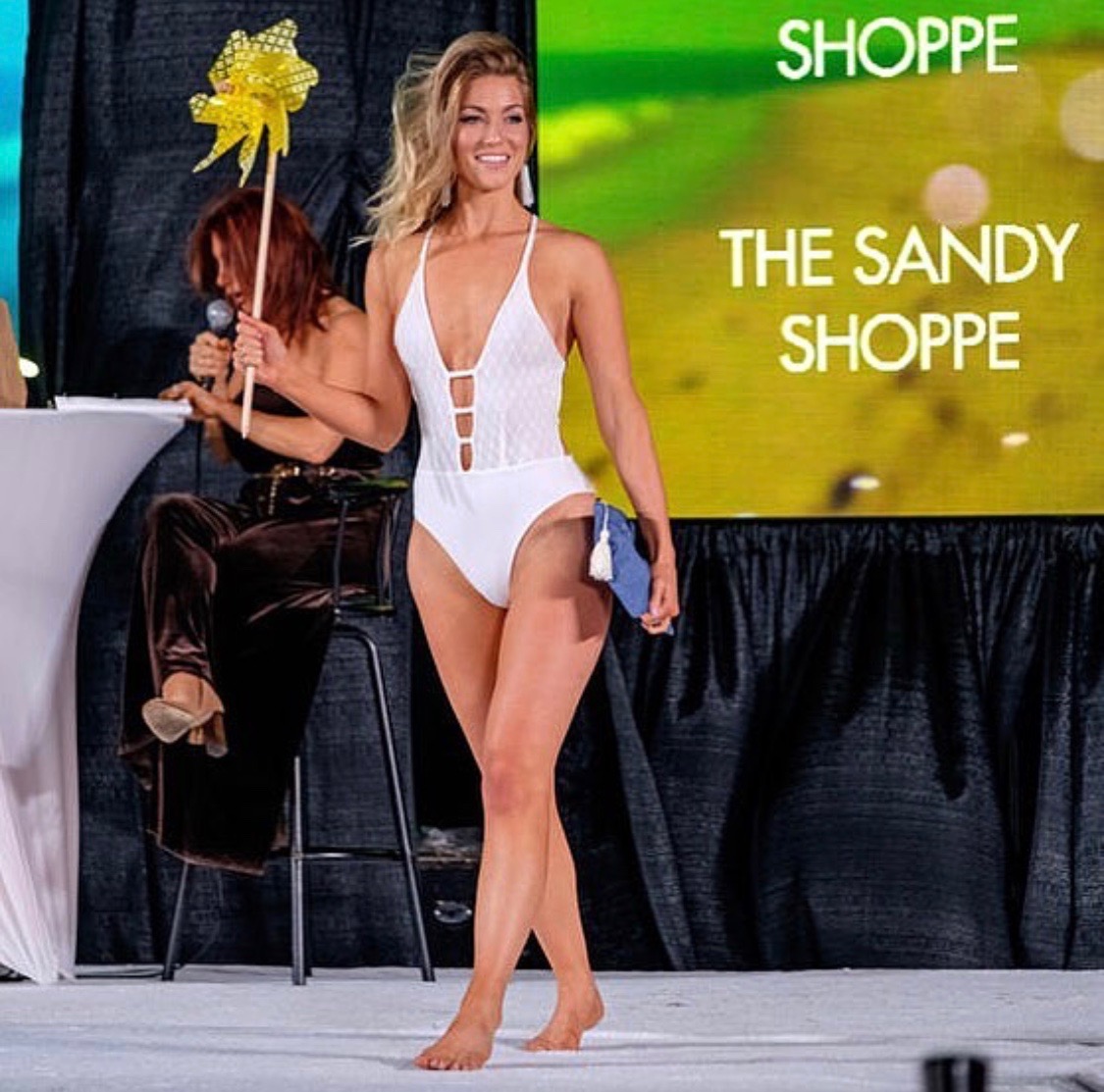 Another white suit from her bridal collection and she keeps impressing us with her style in this one. This look is to die for! I love it. A great one piece with sexy accents in the front and cheeky in the back. Buy it at The Sandy Shoppe!
That's a wrap! I will be off to NYFW and will give you my favorites from those shows on IG:@Puckerupbeauty. If you don't see anything from me, it's because I didn't like anything LOL:P.
Thank you again to Downtown Delray for having me and I can't wait until next year!