I am so excited to cover Delray Beach Fashion Week 2019! Wednesday, January 23rd kicked off the weekend with shows of formal wear. With a 007/James Bond theme where Fashion Never Dies, the evening was jam-packed with fashions from Delray Beach Boutiques and Designers.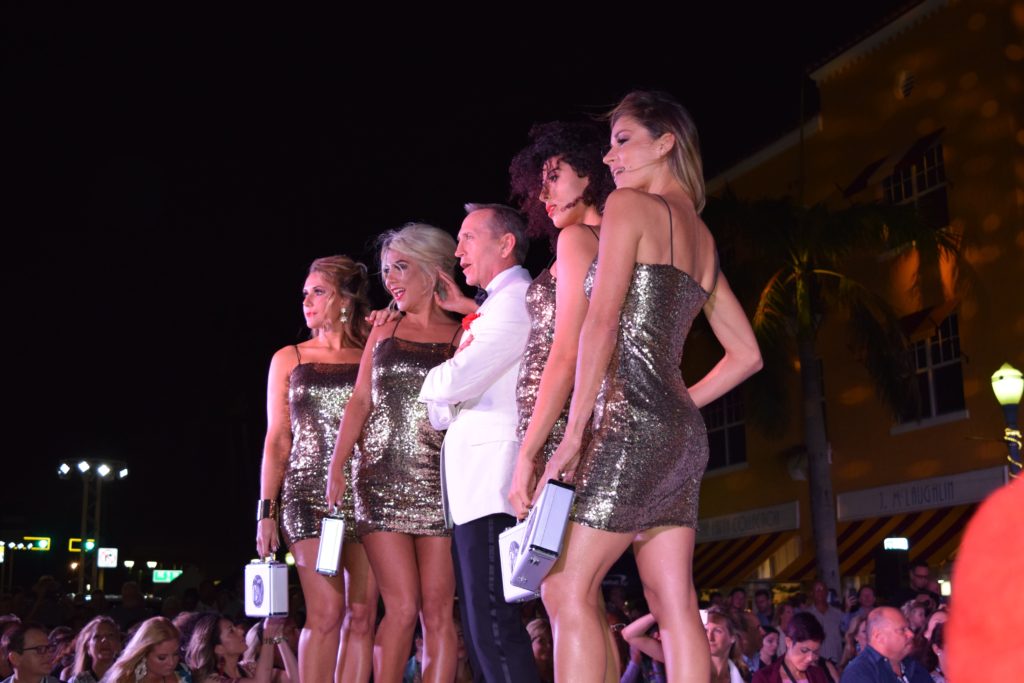 My first pick of favorites is this gorgeous red gown. This dress is from Blings 'N Things! The simplicity and elegance of this gown is great for a special occasion, gala, red carpet event, or even prom.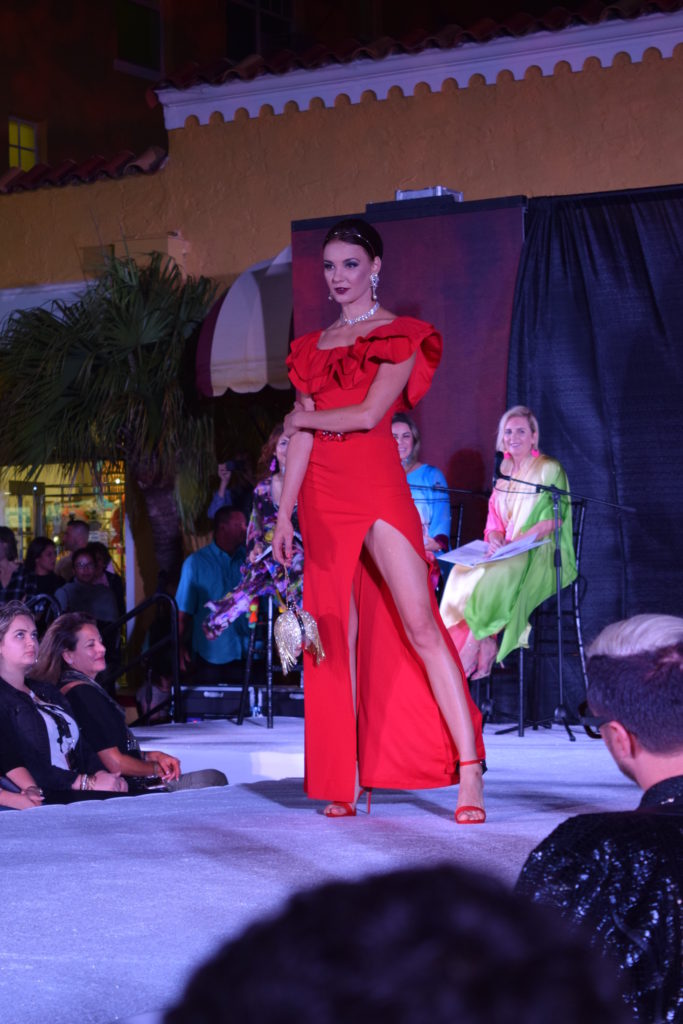 My next pick comes from a local designer and Project Runway star, Amanda Perna. This whimsical take on an evening gown fits right in the with the mermaid and unicorn trend!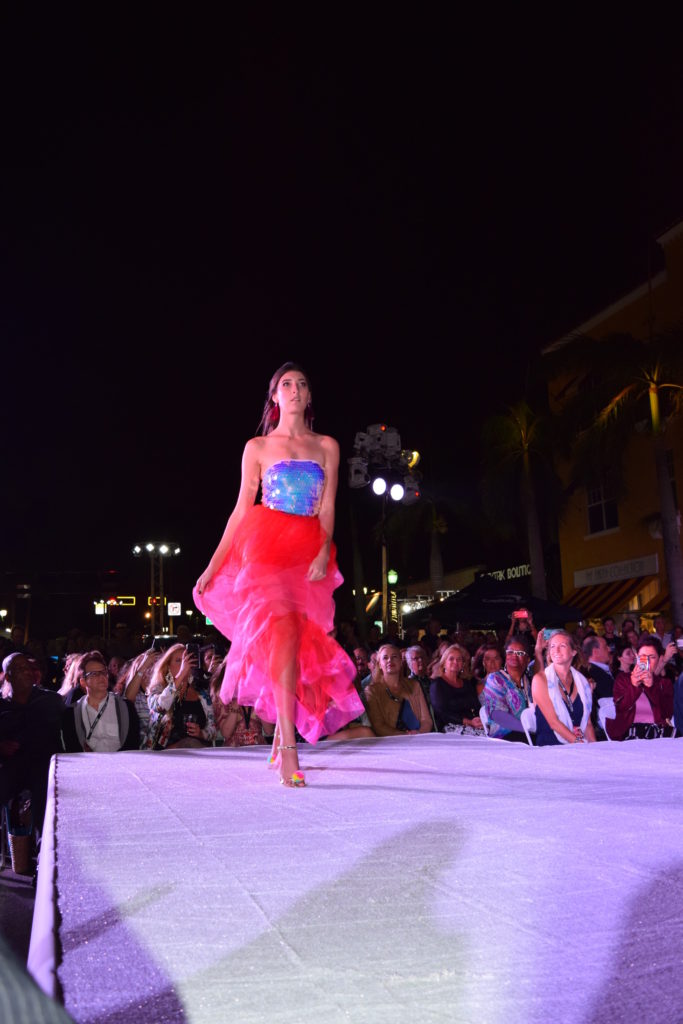 Loving this next ensemble of black leather and ankle boots as it's fitting for fun night out with friends or on a first date! This little black dress is a great way to update in your wardrobe for winter.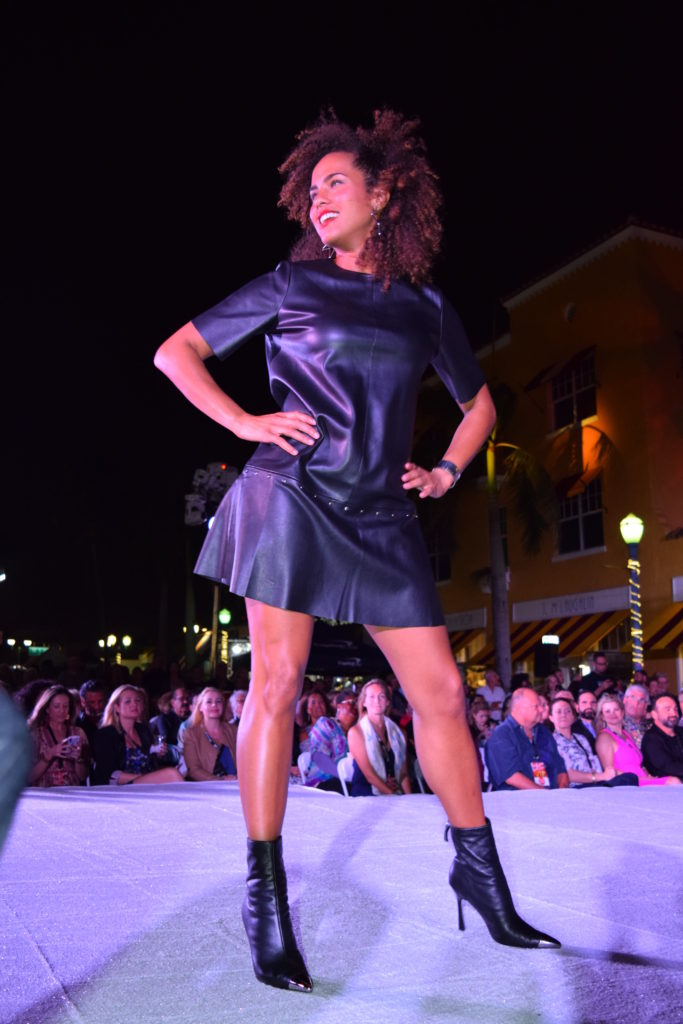 This piece is gorgeous as it's so feminine as well as sexy! You can find the dress from Ramona La Rue. The boutique is located in the heart of Downtown Delray Beach on the corner of Federal Hwy & Atlantic Ave.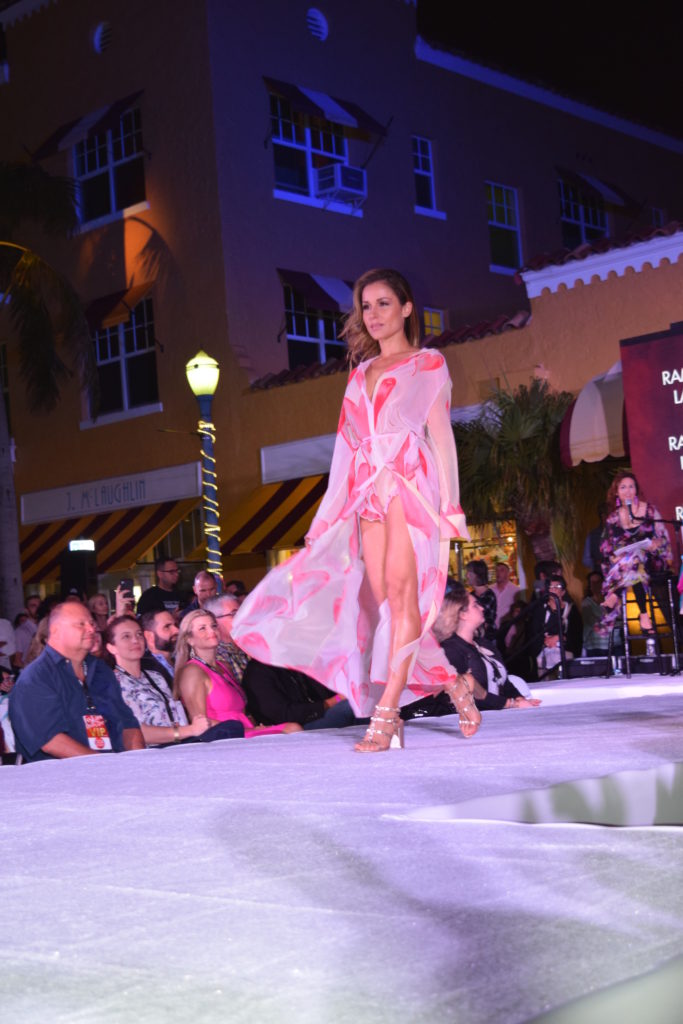 Another cute dress from Ramon La Rue graced the runway. The movement of the material is fabulous, the color combination is simple, and love the use of red for the word "Love."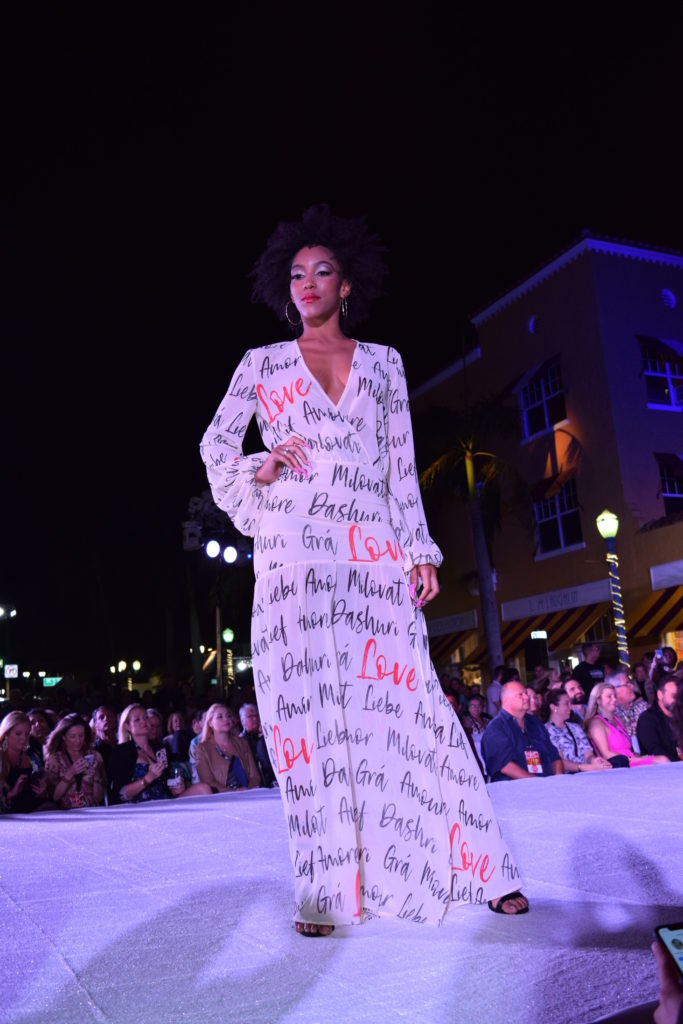 Another eye catching dress came from Periwinkle. This blue ensemble would be amazing for a vacation in the Caribbean, brunch withe ladies, or cruising on a boat on the intracoastal.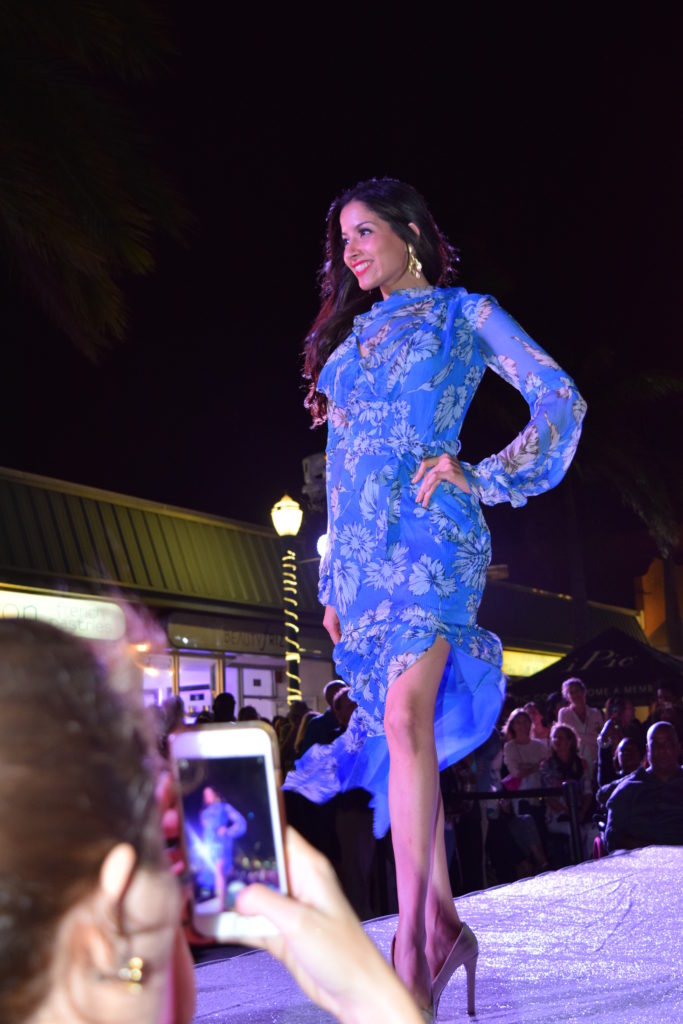 My absolute favorite dress came from Neon Bohemians! This bright and eclectic piece was fun, flirty, and unique! I think I have to have this in my closet.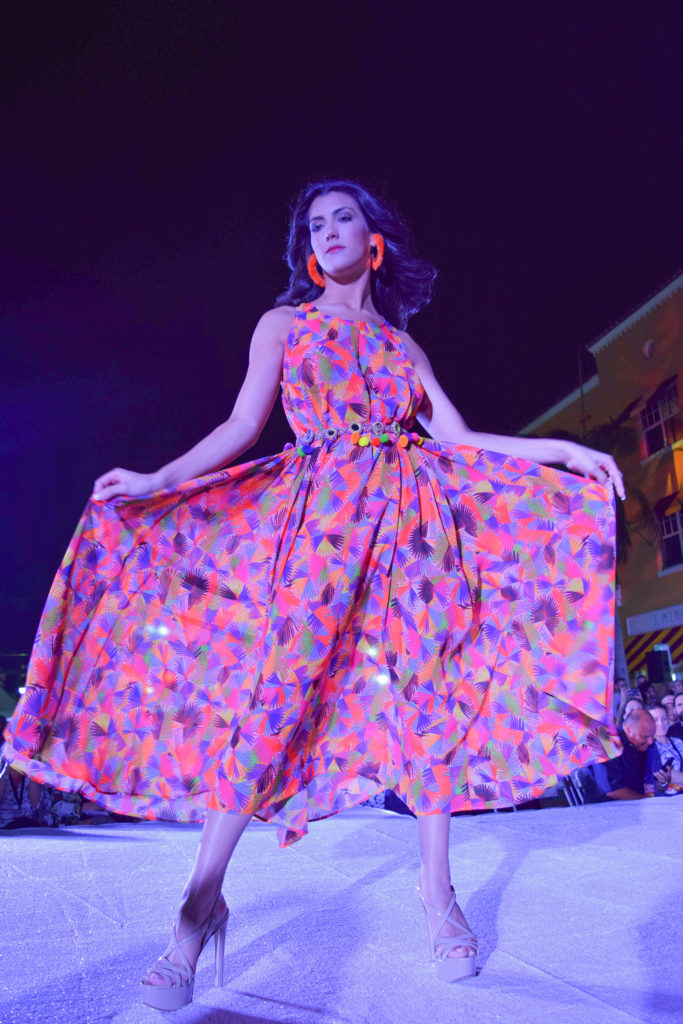 Stay Tuned here for more from Delray Fashion Week 2019! We will be covering resort wear Friday, January 25 at CHE! Go to my Instagram @puckerupbeauty for live updates and footage!