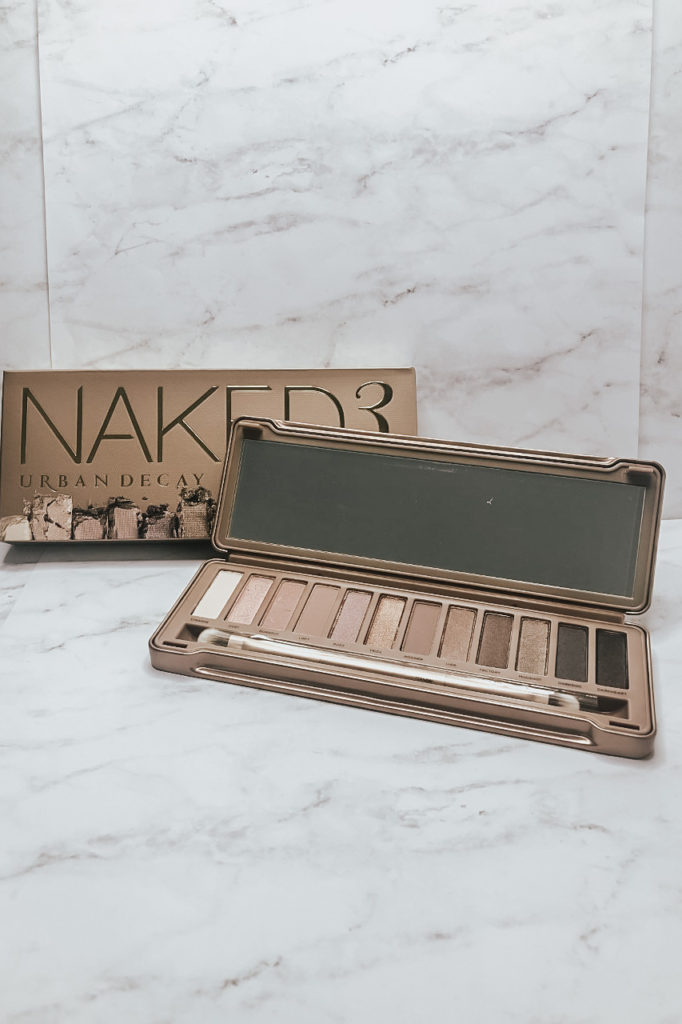 Today, I am going to review one of the famous eyeshadow palettes and it is Urban Decay Naked 3 Eyeshadow Palette. Every makeup lover on this planet knows how amazing Urban Decay's Naked Eyeshadow line is and their previous Naked palettes were absolutely remarkable. I was so excited to get this Naked 3 palette because the colors looked really beautiful and unique. This palette comes in a pencil case with a great size of mirror and have 12 different hues. The palette contains both shades; matte and shimmery and it also comes with a brush. The brush has two sides and it is for both application and blending. The palette also comes with 4 samples of primer which you can use for a week.
The colors are quite soft and beautiful, and it is best for those people who have warm skin tones. The eyeshadows are highly pigmented and are quite bendable. This palette is also good for everyday use and for special occasions. You can use soft matte eyeshadows for daily looks and shimmery eyeshadows for events. The eyeshadows are buildable too and it is best for all makeup lovers who want to create different and amazing looks with it. I always get amazing compliments whenever I wear them.
However, I found an issue with this palette and it is that shimmery eyeshadows have a great fall out and when you apply them it is all over your face. But you can avoid this problem by using a setting spray on your brush while applying it to prevent fall out. The Urban Decay's Naked 3 palette has won all our hearts and it has become my favorite go to palette. It is only for $57 and worth the price. I always keep this in my bag as it is quite handy and useful.