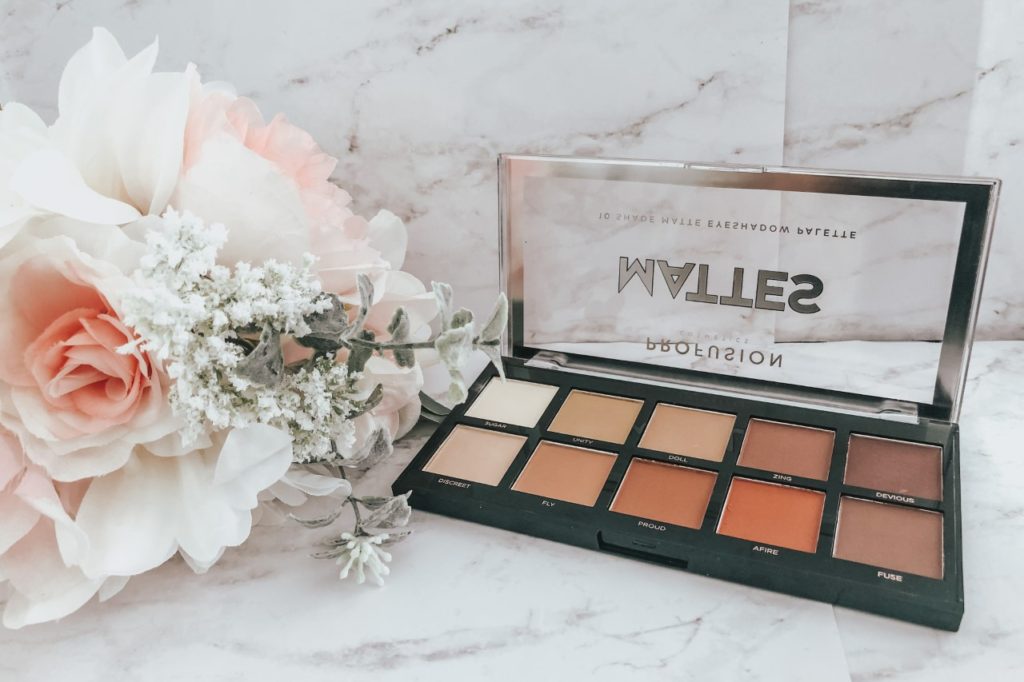 I am back with an exciting review about an Eyeshadow Palette that will make your life so much easier. So, I was looking for eyeshadow palettes that I can use daily and take them everywhere with me and I came across with Profusion Cosmetic's Matte Eyeshadow palette. The shades and price of the palette attracted me a lot, so I ordered it online and wanted to give it a try.
The packaging isn't really good since it doesn't come with mirror and applicator but for 5$, it's fine. The eyeshadows are heavily pigmented, and the best part is that they don't fall out. The palette features 10 shades that comprises of soft neutrals to deep chestnuts and they can be easily blended with a good quality brush. I like the shades as they are best for working women and can be used for everyday looks. Bold looks can also be created by the help of these shades and they are ideal for all skin tones. You can create any looks with these shades as soft and dark shades are present so this palette should be in your bag always. The eyeshadows also lasted for a long time.
It is a must-buy palette if you don't want to spend extra bucks specially. I just loved it as the formula is great and is not harmful and can be used every day. This palette is travel friendly as it is thin, lightweight and you can take it anywhere. The size of the palette is also good, and it can easily fit into your makeup bag. Women who have just started learning makeup can get great benefits from it as the shades are easily blendable and can mix and match easily. The palette is also FDA approved so there are no harmful ingredients involved so do yourself a favor and buy this palette because you can get everything you want in an eyeshadow palette in just 5$.