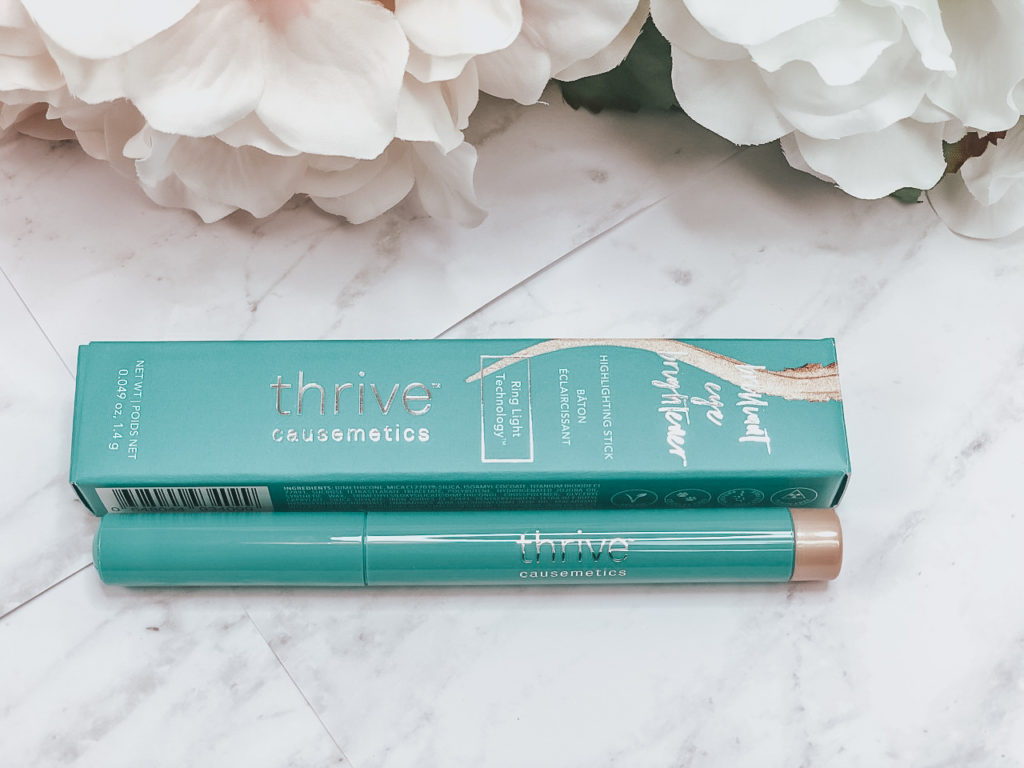 Brilliant Eye Brightener from Thrive Causemetics has given me the most impressive result when it comes to younger looking eyes. This eye brightener is designed to energize tired-looking eyes and also help minimize signs of aging.
Brilliant Eye Brightener illuminates the eye area immediately and rouses up dark shadows while working long-term toward fine lines and dark circles around the eye. The luminous shade blends in flawlessly to hide unevenness and gives a radiant and refreshed look with smoother skin tone.
This is what I do:
I light up the eye part for a more alert look.
Apply strokes of Brilliant Eye Brightener in the inner corner of my eyes. I also apply it directly under my eyes for the instant brightening effect.
Brilliant Eye Brightener is a very subtle product but it does a really good job in giving a pretty, soft glow. It helps brighten up the eyes and makes them look more flattering.
For evening makeup, I apply the brilliant eye brightener over my entire eyelid as well. With this, the dim lights will pick up on the subtle hints of light reflecting pigments from it which will make your eyes stand out!
The fact is, sometimes, simply applying dark or smoky eyeshadow is not enough and as such can produce a darkening effect which can make your eyes appear smaller and accentuate the areas around the eyes and not the eye itself. Now, this is where brilliant eye brighteners can make a huge difference. The lovely thing about using this brightener is it makes up for lack in makeup artistry expertise.
So liven up those eyes and make them pop instead of making them look small, dull and tired. For me, I'm flabbergasted by the results. Brilliant eye brightener is just the best for me. My wrinkles are GREATLY improved, the puffiness and under eye bags I had are now gone!