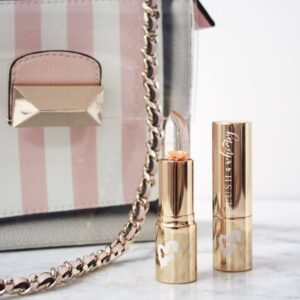 PRODUCT REVIEW
Like every other industry these days, even the makeup industry is flourishing with different and unique types of products every single day. Be it a blush, bronzer or a new lip kit, brands are producing these products because of the huge demand for them. The product that I am reviewing today has to be the most unique one that I have seen as of yet. This product is by the company called Blush and Whimsy and the reason why it has been getting so much attention is that of its magical color changing lipstick.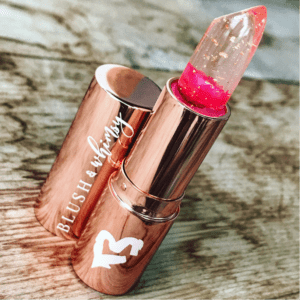 Why Blush and Whimsy?
Most girls love makeup and if they are anything like me, they would love to get their hands on something classy and unique; something that blush offers through its magical color changing lipstick. The distinguishing qualities of this lipstick are that, from outside, it looks transparent and keep the owner guessing till the last minute as to what will be the color when the product is applied.
What are Blush and Whimsy?
A makeup producing organization found in 2016, Blush and Whimsy aims to focus on empowering women and helping each individual showcase their distinguishing quality to the world without any fear of rejection. Famous for its packaging, it is known that the passion that goes into their beautiful packaging is done by people with down syndrome, ALS, and elderly to show them that they matter.
My take:
Blush and Whimsy's magical color changing lipstick defines the uniqueness of every single human being. My personal experience when trying on this lipstick was that the color that will appear on your lips will be based on your ph levels. Everyone in this world has different ph levels and so no one can have the same result when applying this lipstick. This lipstick can also trigger your feminine side because of the use of real flowers in every lipstick.
Price:
The magical color changing lipstick is available for makeup lovers at $22 and the Oscar limited edition at $28.
Blush and Whimsy ships their products worldwide. Go check it out at www.blushwhimsy.com. Let us know of your experience!