I recently got my hands on The Beauty Bakerie "Proof is in the Pudding" Eyeshadow Palette. I really liked the plate; it has gorgeous shades that are best for everyday use. Here is my complete and detailed review of the eyeshadow palette by The Beauty Bakerie. I'll be reviewing it from the design of the lid to the ingredients used in the palette.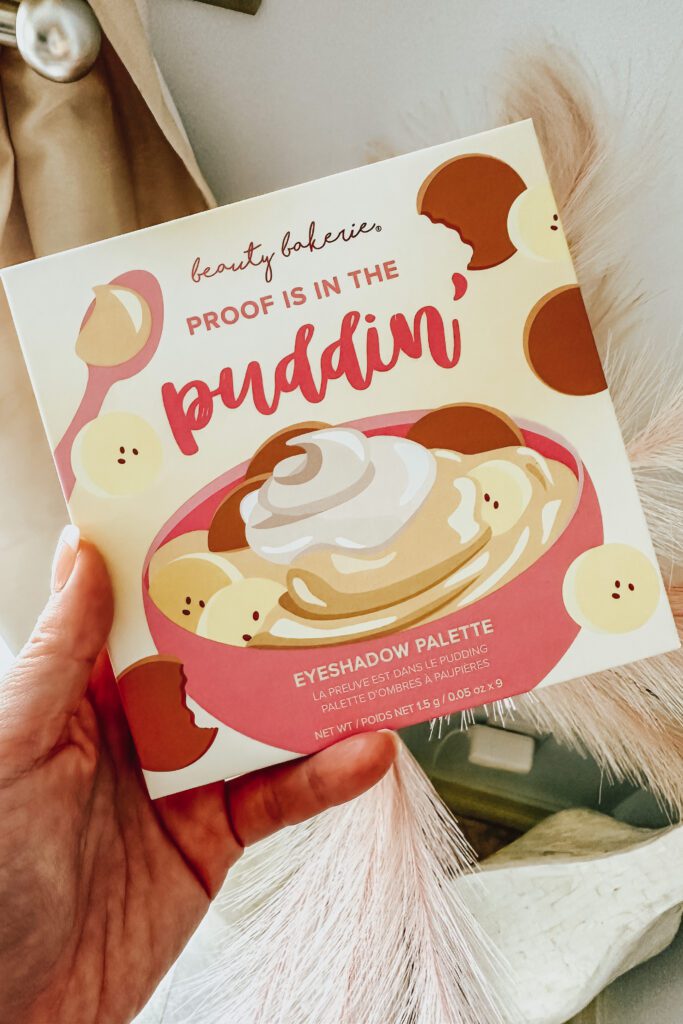 The Eyeshadow pallet's lid has an amazing theme, and it shows the pudding is being prepared. I actually liked the concept that it shows different names of the pudding or ingredients on each eye shade. The lid has bananas, pudding mixture, and half-eaten cookies shown. The names used for the shades are rice pudding, chai pudding, bread pudding, butterscotch'd, spiced caramel, mango pudding, nana puddin', warm cocoa, and almond jelly. The food-inspired names of the eyeshadows add a fun and playful element to the palette and also match the brand's bakery-inspired theme.
The Proof is in The Pudding Eyeshadow Palette features 4 matte and 5 shimmery shades. These shades can be used to create both subtle and bold looks. You can use this palette while going to the office, on dinner dates, or even while attending a wedding. I believe this Beauty Bakerie's palette should be in your bag, as you can easily transform your day look to a night look with the help of these shadows.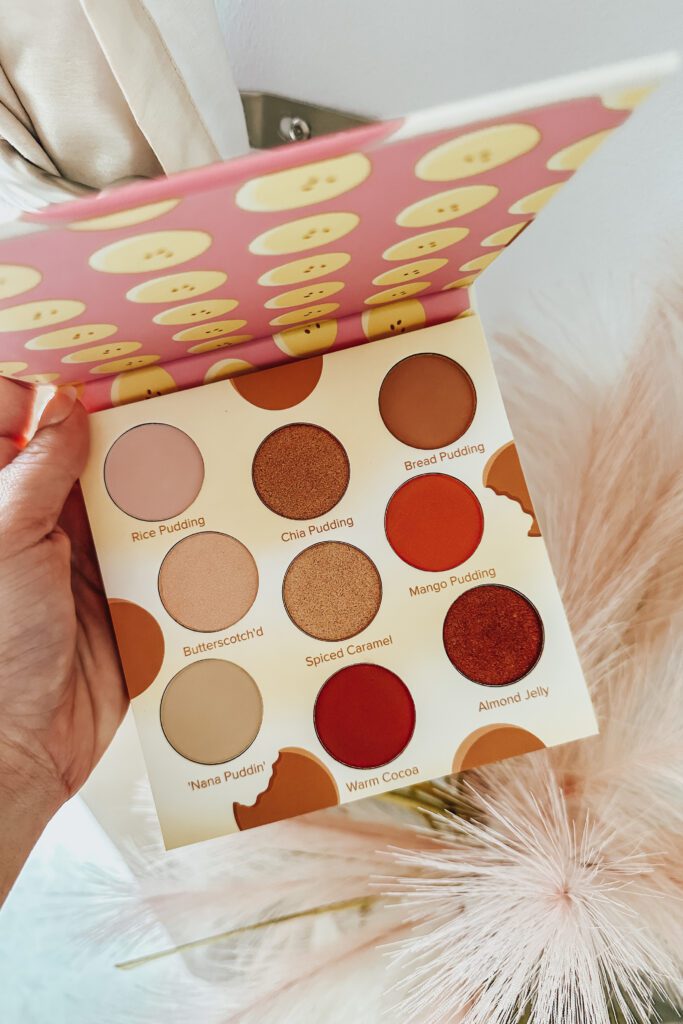 One of the standout features of this eyeshadow palette is the quality of the ingredients used to make it. The eyeshadow formula is highly pigmented and applies really smoothly. It is easy to create flawless looks with the help of Beauty Bakerie's eyeshadow palette. These shadows are buildable which means you can also create dramatic looks with their help. These eyeshadows are long-lasting and didn't wear out during the entire day. They also blend quite easily and don't smudge.
This product is cruelty-free and has no parabens, mineral oils, sulfate, gluten, or phthalates. As these ingredients are really harmful to the skin so Beauty Bakerie decided to completely cut them out from their products.
So in my opinion, Beauty Bakerie's "Proof Is In The Pudding" Eyeshadow Palette seems to be a good choice for those looking for a range of shades and long-lasting formulas. These gorgeous eyeshadows will surely make you look from dab to fab within a matter of minutes. I am sure, you will also fall in love with this palette.