Hosting parties is all fun and games, but only if you are an expert and don't have a lot on your plate. Getting help from professionals is pivotal for an efficient and hassle-free event. Are you planning to host a party and have no idea where to start? Don't worry. I have got you covered. I am going to tell you about the best of entertaining in Charlotte, so you don't have to do the work. The best thing about all of these event organizing companies is that they are all managed by women. Isn't that amazing to support other women?
Here is the rounded-up list of bizarre event companies and rentals that are finest in Charlotte. I had a great experience with them, and I am sure you all will as well.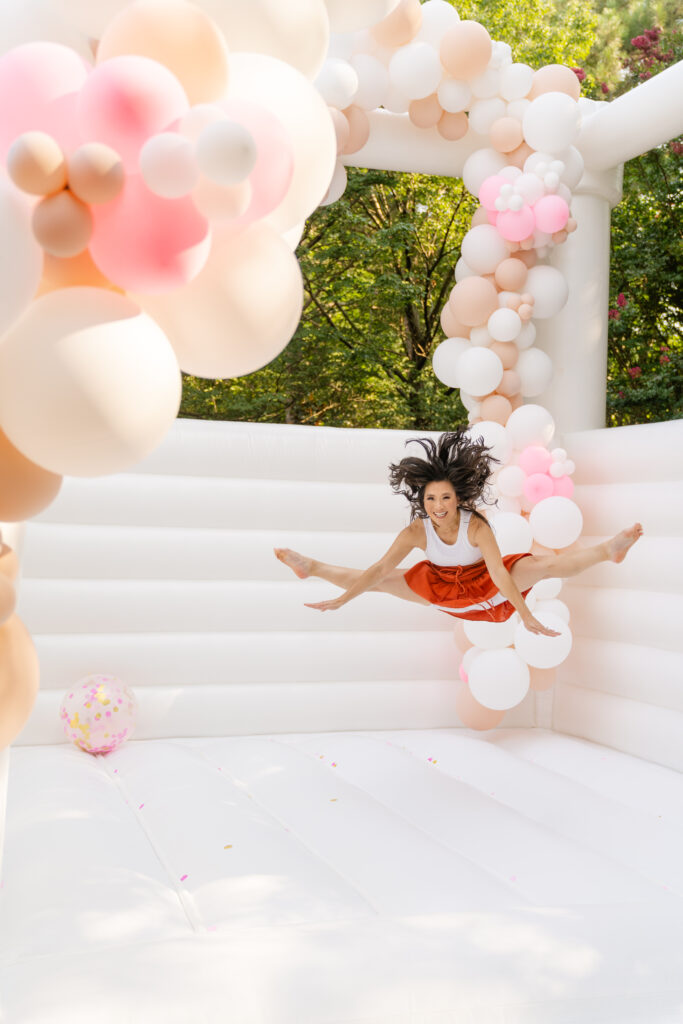 Bounce House by Paradise Playland
Have you ever thought of having an adult bounce house for your party? If not, then it is the right time. An adult bounce house will become a fun focal point, and both moms and kids will enjoy this together. We were looking for an adult bounce house for our party, and we contacted Taylor. Taylor runs Paradise Playland, an event organizing company. We ordered a 20 feet tall white luxury adult bounce house for our house party.
Paradise Playland has luxury bounce houses in all kinds of sizes and colors. The color includes mint green, sunshine yellow, white, blush pink, sky blue, sand tan, royal blue, lavender purple, black, and hot pink.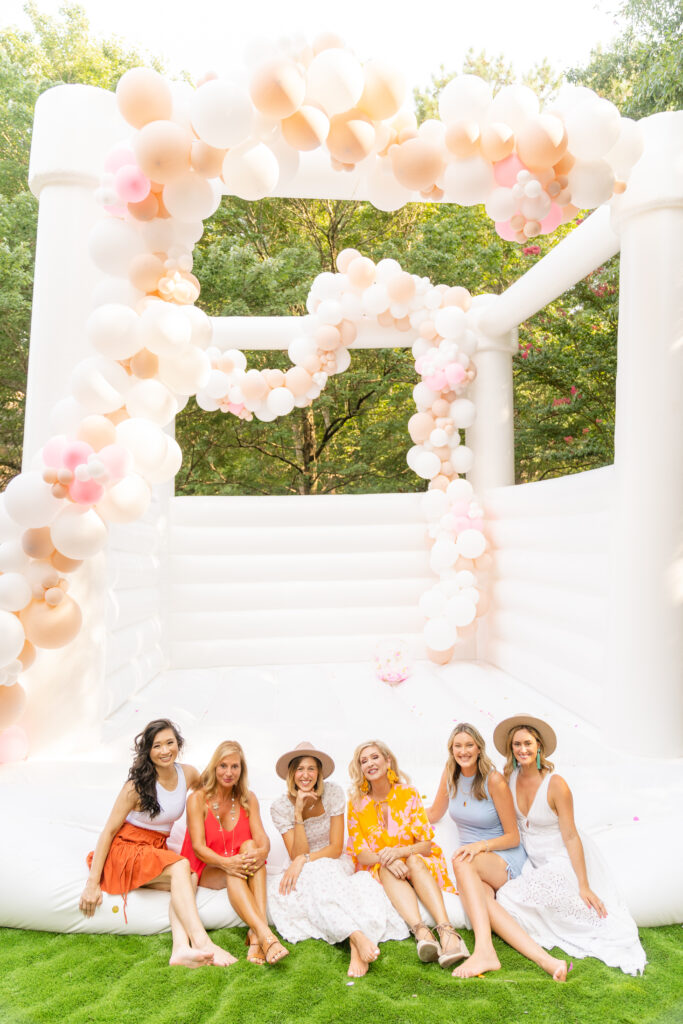 Balloon Garland by POP Charlotte
All parties are incomplete without balloons, Isn't it? Whether you are hosting a birthday party or your anniversary, balloons are a must. Not everyone has the superpower to inflate balloons and then decorate a wall with them, so we decided to call a ballon garland company.
Maggie is the owner of POP Charlotte, a balloon garland business, and she started this company during the pandemic. She first started her business by doing her friend's get-together, people admired her work, and now she has a flourishing business.

In our recent event, we used POP Charlotte services and were happy with them. We ordered a 40' cloud-like balloon garland for wrapping bounce house. Maggie came to our place on time, and she worked hard with Paradise Playland to create a dreamy bounce house that we had inside our minds.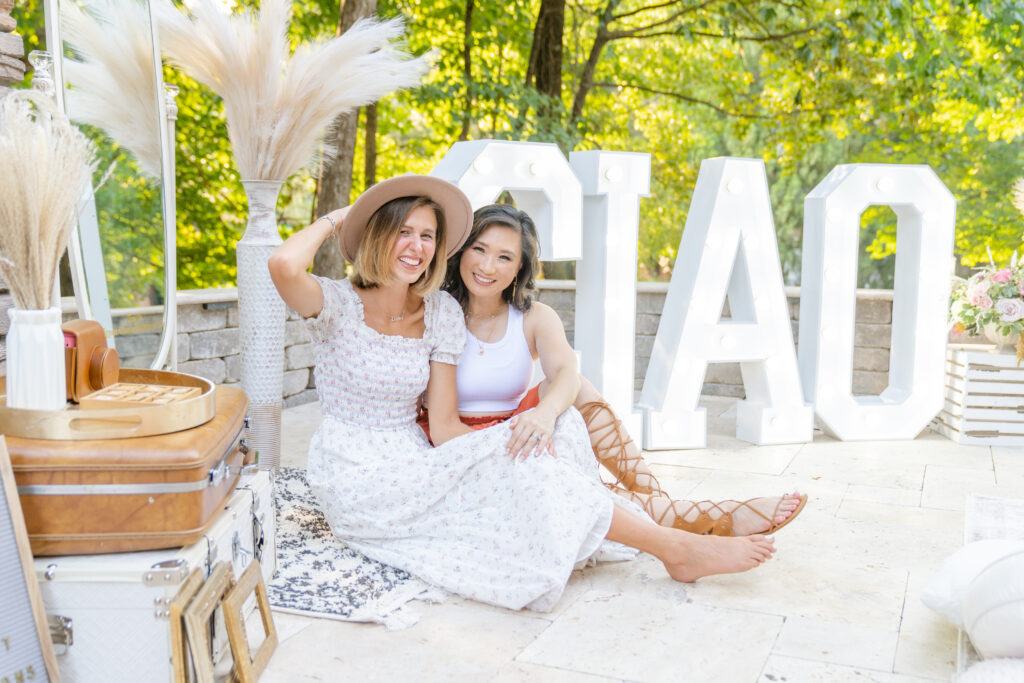 Marquee Letters by Paradise Playland
A party is incomplete without Marquee Letters so we ordered them from Paradise Playland. I usually get marquee letters from Alphalit Charlotte, which is run by Julianna, but she was occupied with work which is great, so we gave this task to Taylor.
We chose the word "CIAO" for the cornerstone near our sitting area. It is an Italian word which is used for both Hello and Goodbye and we thought it will offer a great ambiance to our theme.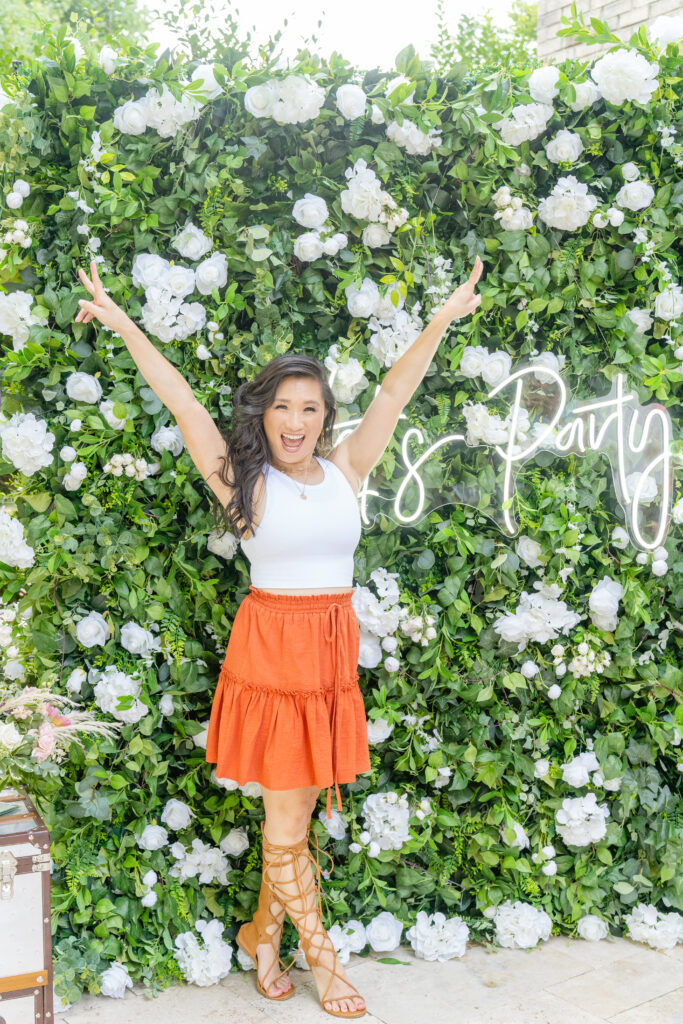 Stunning Photo Wall by Pop Charlotte
There should be a place at every party where people can take amazing selfies or group photos. For this reason, we ordered a stunning photo wall with neon lights for our event. Maggie from Pop Charlotte has two photo walls, one with pink roses and one in the picture. We opt for white flowers, as they went perfectly with the theme. The wall said, "Let's Party" which made everything more fun.
Flowers by What's Up Buttercup
A party is also incomplete without a floral touch, and hence we contacted Melissa from What's Up Buttercup. She understood all our requirements and exactly knew what kind of floral decoration we wanted. She stayed within the budget and did a fantastic job. I am definitely going to hire her services again.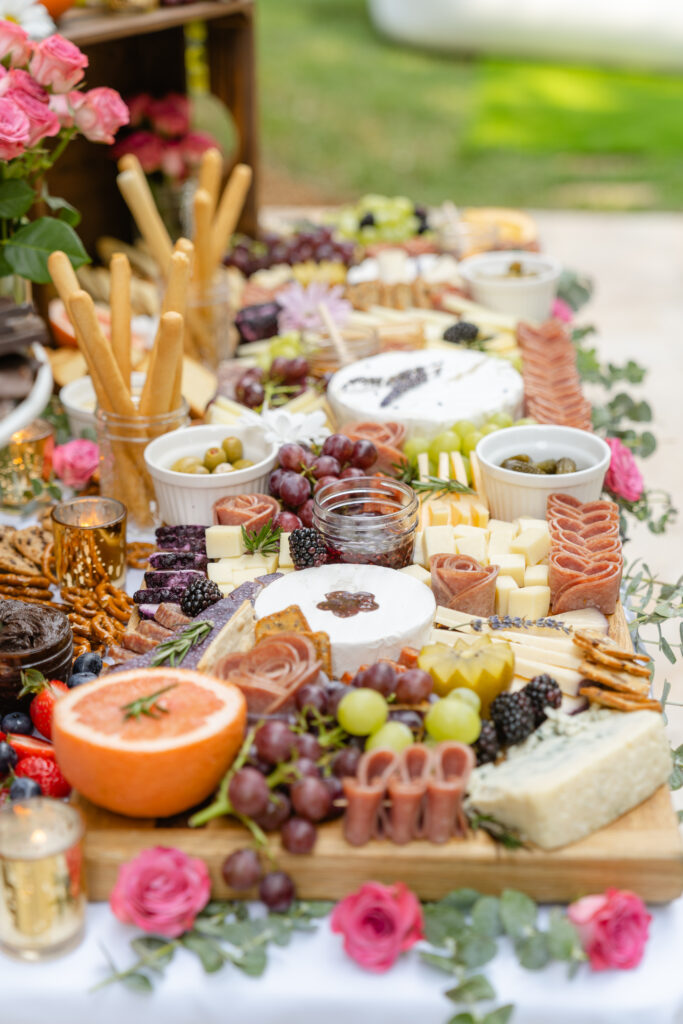 Brie-licious Boards
You can't go wrong with grazing table on parties. For this task, we contacted Brie-licious. The Bre-licious gourmet setup was not only pretty, but it was also delicious. It included meat, fruit, crackers, cheese, and a great variety of desserts. It also had pickles, jams, olives, and honey.
Becky did an amazing job. She was very quick and detailed. The grazing table was also wrapped in eucalyptus and flowers which made everything look extraordinary. All my guests praised her work!
If you are not looking for huge grazing tables then the company also offers specialty platters and boxes.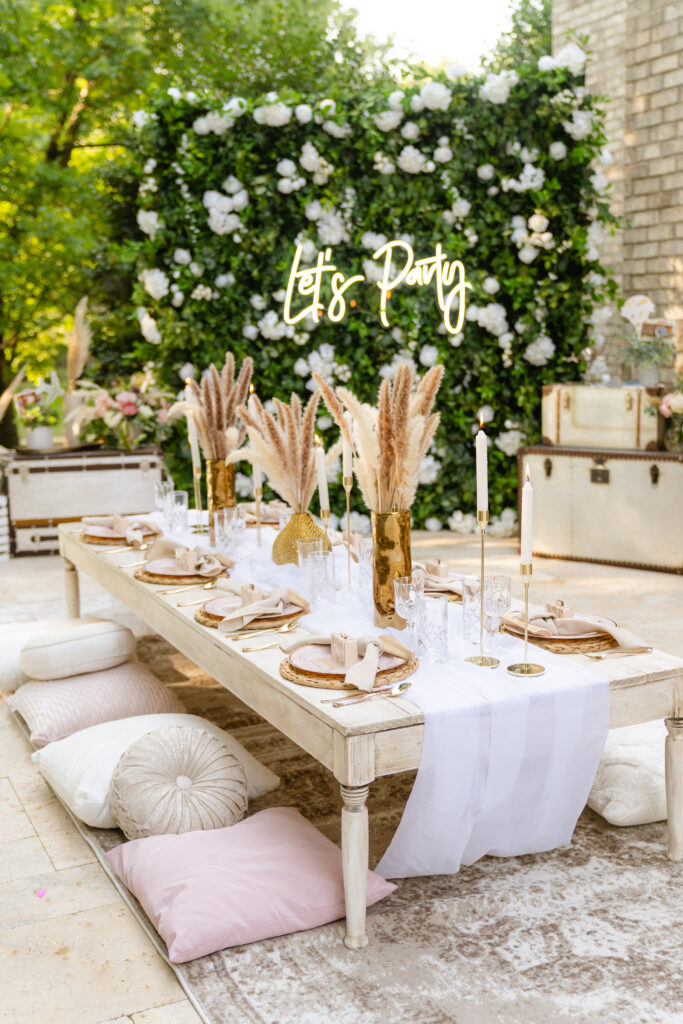 Vanilla Event Decorations
Vanilla Events Decorations offer amazing picnic set-ups, so I contacted them. I can happily say that I wasn't disappointed by their services. They are quite professional and handle everything patiently and perfectly. They did everything before time and put great effort into our house party. I highly recommend them for birthday parties, picnics, and house parties.
My personal experience with these event companies was great. They collaborate with each other amazingly and also have great customer service. Just contact all these wonderful ladies, and you will be entertained greatly. I am sure that you will enjoy their amazing services, as much as I did.