Spring is a time of renewal, rejuvenation, and refreshment. As the snow melts away, flowers start to bloom and the sun shines brighter, making it the perfect time to clean up your diet and get your health on track. But with so many fad diets and weight loss supplements on the market, it can be challenging to know what to try.
Enter ZipSlim®: a revolutionary nutritional drink mix that has been formulated to help you lose weight, burn fat, and increase energy by working with your body — not against it. As you age, your metabolism slows down because the AMP-activated protein kinase (AMPK) enzyme is asleep. AMPK is an enzyme that works as a fuel gauge, which becomes activated in situations of energy consumption. The key ingredients in ZipSlim help to "wake up" your AMPK so you can begin to achieve your health and wellness goals.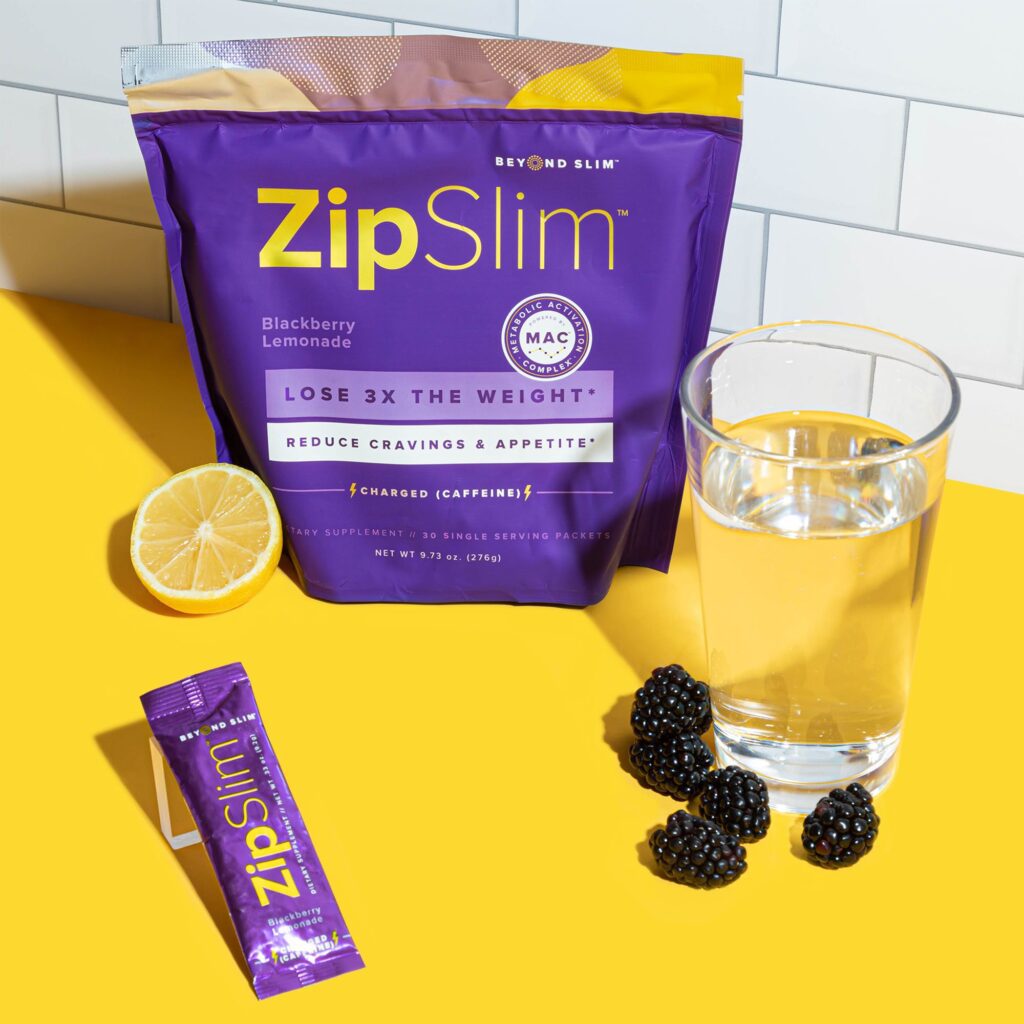 The ingredients
ZipSlim® contains a unique blend of ingredients that work together, along with diet and exercise, to help you achieve your weight loss goals. One of the key ingredients is organic ashwagandha extract, a natural adaptogen used for centuries in Ayurvedic medicine that has been shown in clinical studies to help with weight loss for people who are stressed out — and who isn't these days?
Another crucial ingredient in ZipSlim® is patented Green Tea Phytosome Extract, known for its antioxidant properties and ability to boost metabolism and burn fat. One published clinical study showed that those taking the patented Green Tea Phytosome Extract for 90 days lost three times more weight (30 lbs versus 10 lbs) than dieting alone. Green tea also contains caffeine, which can help increase energy levels and improve mental focus.
In addition to these powerful ingredients, ZipSlim® also contains a blend of vitamins and minerals — including Vitamin B6, Vitamin B12, and a patented Chromium — which work together to help regulate healthy blood sugar levels and support healthy weight loss, along with diet and exercise.
The benefits
Unlike other weight loss supplements that are often high in sugar and artificial ingredients, ZipSlim® is sweetened with stevia and contains no artificial colors, flavors, or preservatives. It's also gluten-free, soy-free, and dairy-free, making it an excellent choice for anyone with food allergies or sensitivities.
Overall, ZipSlim® makes you feel better both physically and mentally. Since it's packed with the proper nutrients, it helps boost your energy, mood, and focus.
Building healthier habits with ZipSlim®
It's difficult to build a new habit. Not only does it usually mean breaking old habits — a whole separate challenge in itself — it requires making something a part of your daily routine for weeks or months until you begin doing it without thinking about it.
The company behind ZipSlim® provides an easy to use, gamified app, supporting you to commit to 9 healthy habits called Reboot Rituals to help you achieve your fitness and health goals. One of the Reboot Rituals is drinking 2 ZipSlim® each day before your 2 largest meals. Other Reboot Rituals include moving your body for at least 30 minutes a day, drinking plenty of water to detox and stay hydrated, and giving gratitude at least once a day.
Forming habits such as this is about building a routine to get the desired results. While it takes a lot of active thinking at the beginning to form these habits, you eventually get so used to them that you stop thinking about them. And because ZipSlim® is so easy to take, it makes it incredibly easy to integrate it as part of your daily routine. If you're looking to spring clean up your diet and get your health back on track, give ZipSlim® a try. With its powerful blend of 14 super-nutrients and natural sweeteners that contain no harmful additives or GMOs, ZipSlim® is one weight loss supplement you can feel good about using anytime. Say goodbye to fad diets and hello to a healthier, happi