Are you looking for a skin-perfecting primer that creates a smooth and even canvas for flawless makeup but not sure which one to get? Look no further than the No Filter Primer from ColourPop.
This lightweight, silky primer is perfect for creating a photoshopped look that will last all day. Not only does it go on smoothly creating an even base, it also visibly tightens, firms, and blurs the look of fine lines and pores. Plus, it gives your skin a natural luminous glow-like look with long-lasting makeup.
The No Filter Primer from ColourPop has been rated highly by many people who are satisfied with its results and quality.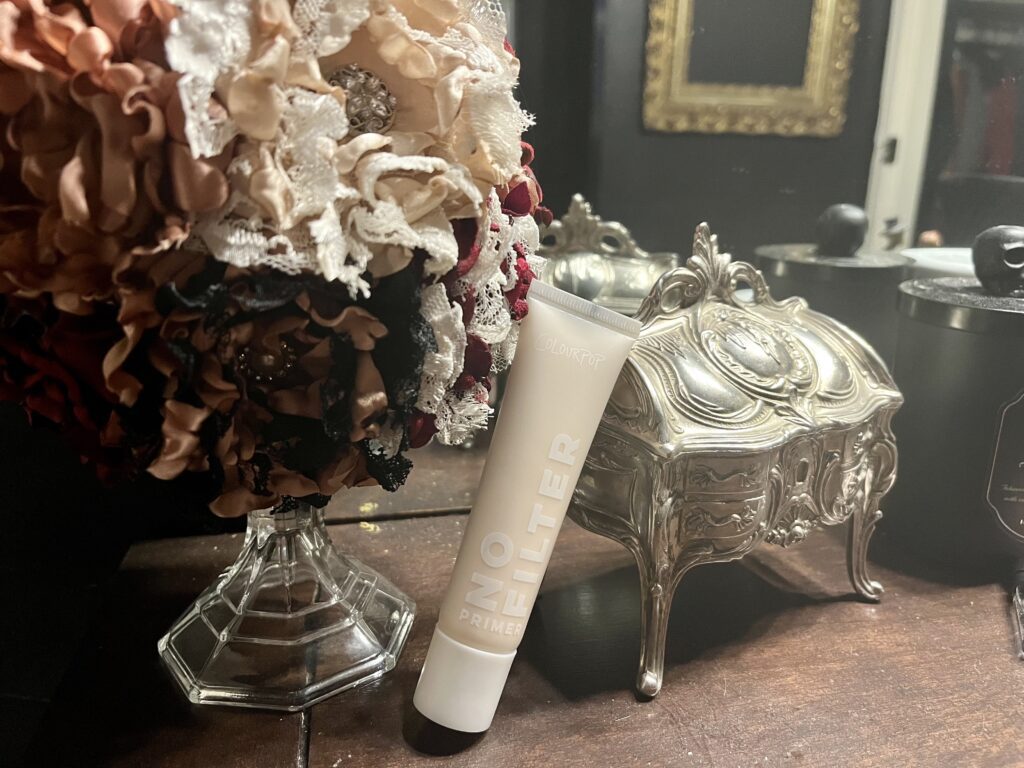 Benefits of the No Filter Primer
The No Filter Primer from ColourPop has many advantages over other primers in its class. For starters, its lightweight texture and silky formula go on smoothly without leaving your face feeling greasy. It creates a soft foundation that helps makeup stay in place much better than most other primers on the market today.
Additionally, using this primer produces a dewy base that visibly tightens, firms, and blurs the look of fine lines and wrinkles while minimizing the appearance of pores and filling in any imperfections in your complexion. The end result is a much more natural-looking makeup that lasts longer throughout the day thanks to the serious staying power provided by this amazing product.
Finally, the use of this primer provides users with a natural luminous glow-like look that is sure to turn heads!
Positive Reviews of the No Filter Primer
Many people have had positive experiences with the No Filter Primer from ColourPop such as:
"Love this primer…It goes on perfectly and helps my makeup stay in place." – ChickAdvisor
"I really like this Pur Blurring Primer…it does give your skin a dewy base." – Influenster
"This primer goes on smooth…It's not any better than others or worse." – Amazon
The reviews speak for themselves—these customers found it smooth, long lasting, and perfect for giving their foundation an extra boost! This proves that the No Filter Primer truly is one of best out there when it comes to creating long lasting flawless makeup looks.
My Experience
I've been wearing the No Filter Primer every day that I have worn makeup for the last few weeks. I have tried it with several different foundations, powders, and setting sprays. I have also tried it without powder or setting spray.
The product is silky smooth and goes on like a dream. The only time I had any problems with pilling was when I used too much. I would recommend starting with a little and building up to see how much you need. A pea-sized dot works perfectly for me.
The primer does a great job of smoothing out my skin. It doesn't hide all my fine lines and wrinkles, but let's be realistic. I'm 45 and have 4 kids. I don't think there is a product under the sun that will hide everything. But this primer really does a great job pushing out elf's Smoothing Primer as my holy grail.
It works great under tinted moisturizers, light to full coverage foundations, and even just on it's own for a healthier no makeup look.
I do find that it makes my makeup last longer. The photo below is after 10 hours of wear, including a full workday, household chores, 30 minutes of pilates, and tending to my ducks and chickens. I used the primer as my eye primer as well.