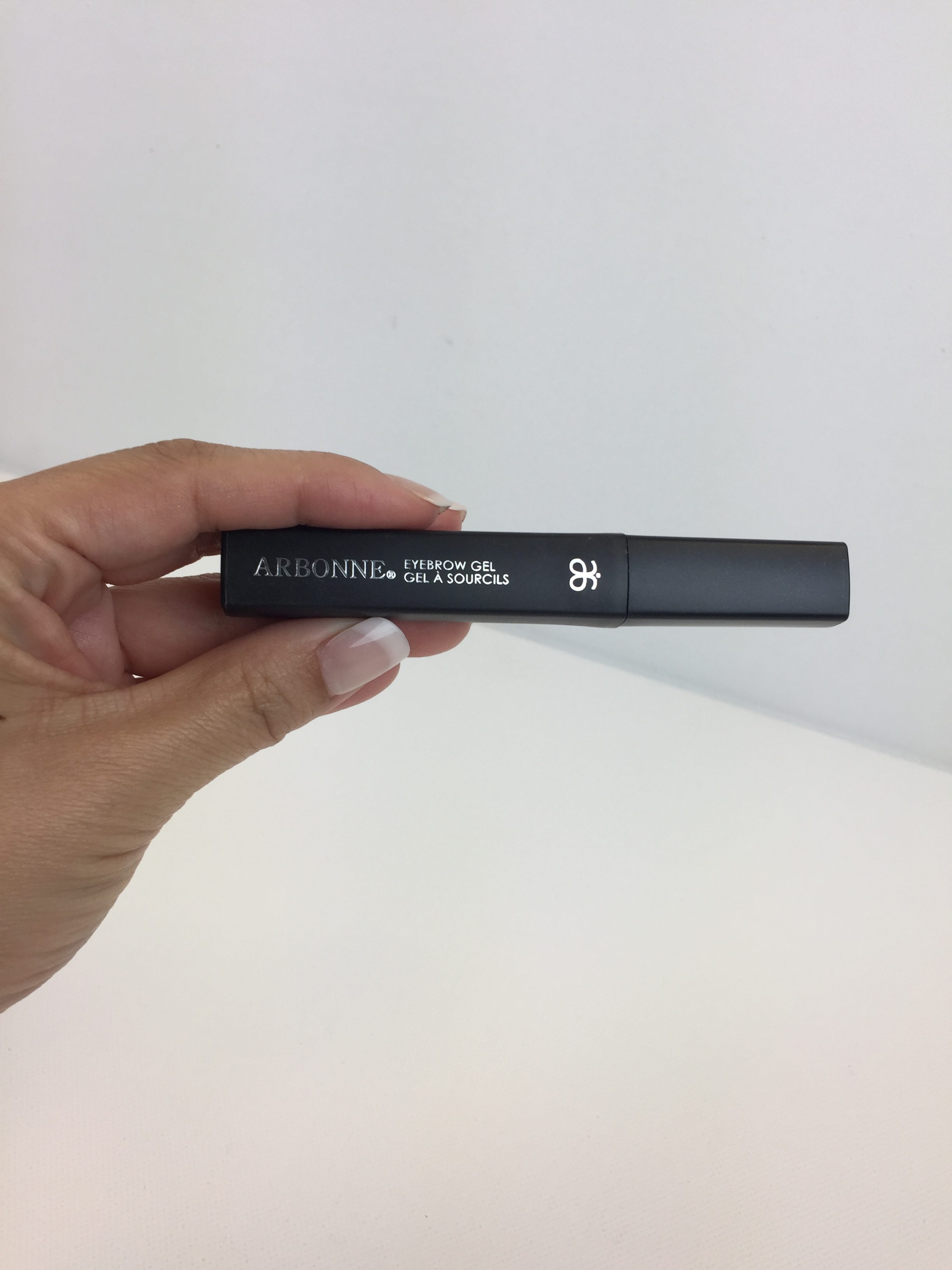 Arbonne Eyebrow Gel is a clear, lightweight gel that keeps your brows in place, brushing on easily to shape and define brows. Arbonne is a cruelty-free brand, Additionally they are Vegan friendly and are not tested on animals.
I will say that I much prefer the sleek packaging, the wand allows for a very precise application. The brow gel does a great job at taming unruly hairs and also helps set the brow pencil or cream. I really enjoyed using this brow gel because it was just so easy to use.
I love finishing my eyebrows with a gel to get any loose strays. Very fast and easy to create great shape with the little brush and the consistency was nice. I think the wand stopper literally cleans the brush so that each time you take it out to apply, it provides you with the perfect amount of product each and every time. This clear brow gel makes my brows last pretty much all day until I wash my face. The gel doesn't get my brows all flaky but it does have an initial firmness to the hair.
I have really long eyebrow hairs and have tried all sort of products to try to tame them. I've used wax and other brow gels and this one by far is the best I've used. I have long hours at work and the gel keeps my eye-brows looking perfect. It doesn't feel odd or stiff on the brows but the clear gel gives you a fluttery, flirty and separated set of brows that can hold for the longest possible time.
The brow gel lasted a lot longer than I thought it would! I didn't experience any flaking and of course, since it's clear, no smudging ensued. And on the eyebrows, there is no way it's coming off unless it comes in contact with water, once it's on, it stays on. No more unruly eyebrows that cannot retain a certain shape. It's full proof, quick and easy and can certainly benefit any lady.
I like how this gel doesn't feel crunchy on my brows or stiff and it is never clumpy. The gel sets quickly and I never have to worry about clumps or patches of gel on my brow. While I didn't expect added volume, I was surprised at how well is beautified my brow hairs and kept them in place all day.