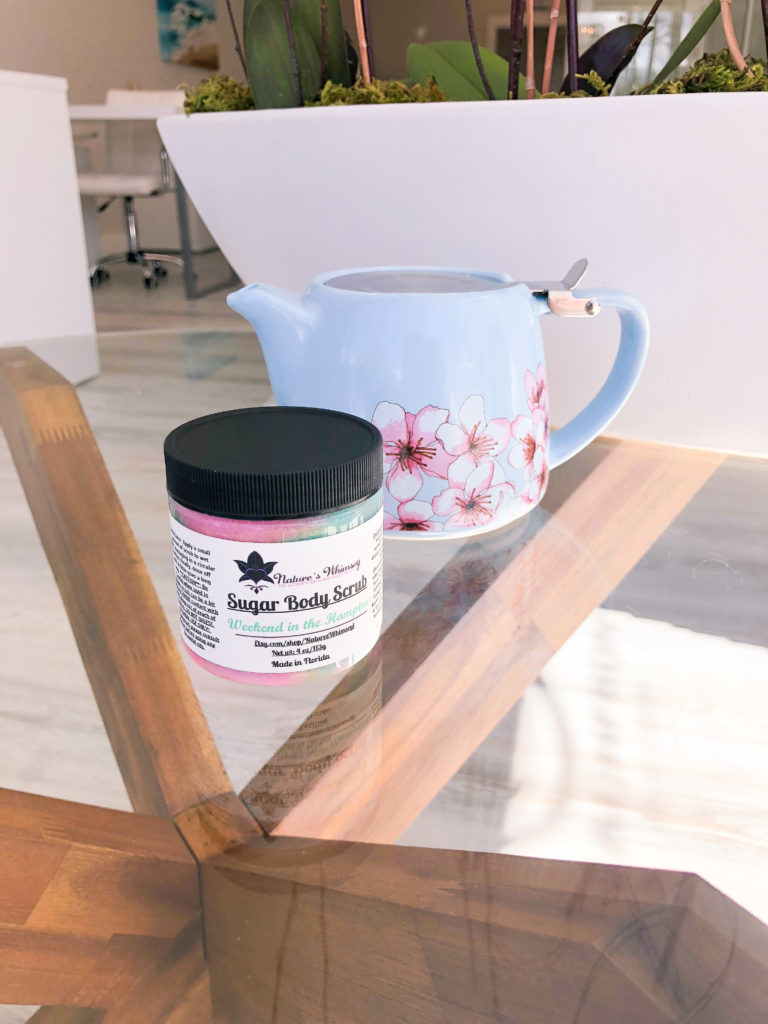 When it comes to body scrubs, I am a lover of anything with Shea butter. Most people don't fully understand how amazing shea butter is on the skin and hair. A scrub that can do both exfoliating and moisturizing is definitely one you need and this has made to the top of my shelf.
With some scrubs it's either too oily or too coarse on the skin, this scrub finds the perfect middle ground. It doesn't irritate or dry out your skin. I have used scrubs that are difficult to wash off due to its sticky nature, with this scrub, it's the easiest rinse ever. You don't have to scrub too hard or vigorously, a soft scrub does the trick.
The smell is another thing to die for, smells so amazing and heavenly, I love to use this mostly at night because it makes me feel so refreshed and silky all over. I use my scrubs 3 times a week, works great in removing dead skin. Another plus for me is scrubbing tends to get dry after sitting on the shelf for a little while, it didn't happen with this scrub, it retained its texture overall.
The packaging is sleek, you don't lose any product from jar, the oil blends perfectly into the Himalayan salt which isanother major highlight of this scrub. I am quick to pick a scrub that containsHimalayan salt because of how superb it makes the skin feel, it really helps toget rid of toxins and impurities.
Overall the scrubs will allow your skin breath while moisturizing to keep it supple, nourished and super soft. Doesn't create a mess during application, will not clog pores, allows your skin to breathe. I would definitely recommend, I mean who wouldn't want baby skin!
Purchase at https://www.etsy.com/people/NaturesWhimsey1.